Vanilla Bird's Nest Cupcakes
It's Easter Sunday! The time has finally arrived that I can finally make the adorable bird's nest cupcakes I've been seeing on foodgawker for weeks.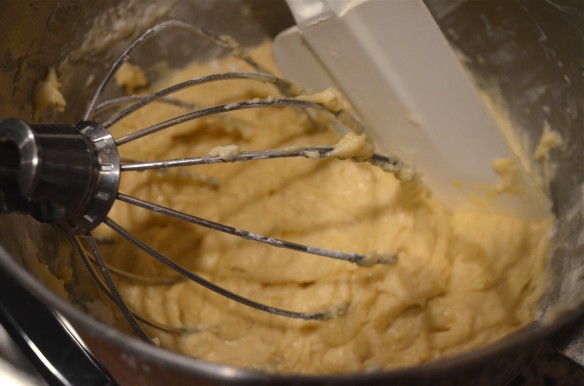 First, make your favorite vanilla cupcake recipe. I used this recipe with yogurt as a base to reduce the amount of butter in the cupcakes to make them a little healthier.  I used vanilla yogurt for an extra kick of vanilla.The cupcakes turned out really tasty and fluffy, but some of the tops cooked strangely and unevenly. No big deal though, since they'd soon be covered in bird's nests.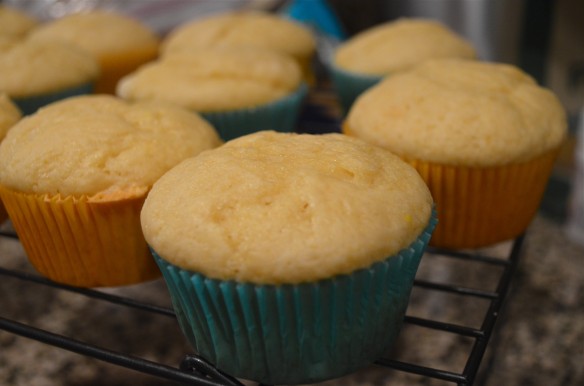 Next pick a frosting. I was originally going to do some sort of Nutella buttercream, then I thought a lighter color might look better, so I chose vanilla buttercream. But after looking through dozens of recipes online, I actually stumbled upon someone who made Cadbury Creme cupcakes, and decided a Cadbury Creme imitation icing would be perfect for these Easter treats. I'm not sure if I've ever actually had a Cadbury Creme Egg, and if I have it's been years and years, so I can't vouch that the filling tasted like Cadbury Creme. However, some of my taste testers said it did, and these cupcakes were delicious as is. So good call going with the Cadbury Creme.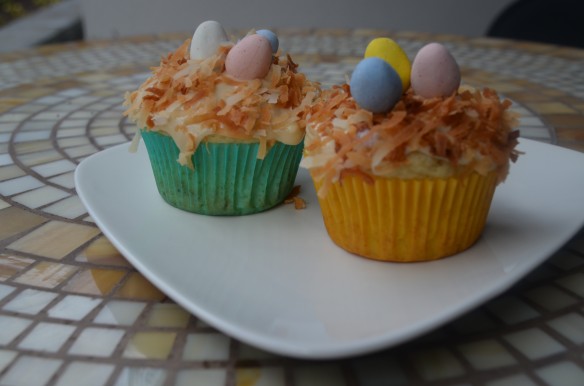 Once the cupcakes had their frosting, I added three mini chocolate Cadbury eggs to the top, but any egg shaped Easter candy would work. Then, I added toasted coconut around the eggs to make them look like they were sitting inside bird's nests. To toast the coconut, all I did was spread a thin layer of sweetened, flaked coconut on a cookie sheet, which I placed in the oven at 325° for 10 minutes, which is how long I needed to achieve the brown color I wanted (but watch carefully so the coconut doesn't burn).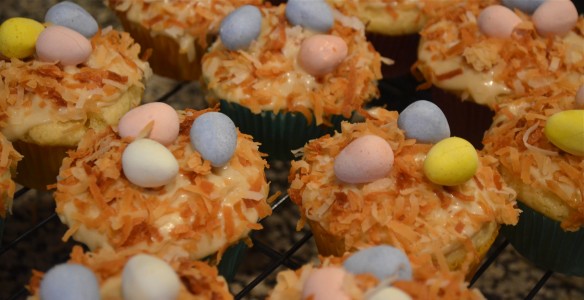 So adorable! Dustin said these were my best decorated and tasting cupcakes to date! Happy Easter!