Honeymooning in Jamaica!
We are back from our honeymoon at Sandals Whitehouse in Jamaica, and I now pronounce our wedding to be officially over.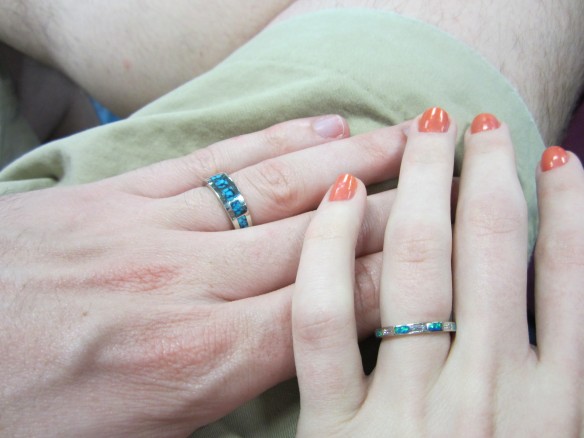 Jamaica was fabulous. The weather was a perfect, hot contrast to cloudy Washington. The sand was soft and warm, the skies were (mostly) blue and the water a brilliant turquoise.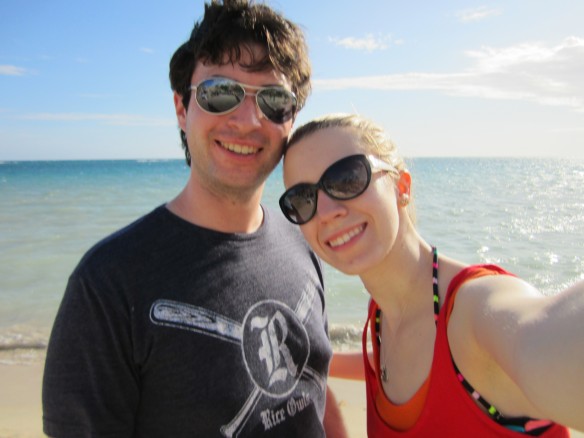 Normally Dustin and I aren't one for vacations where we sit on a beach and relax. I ran him ragged last year on our trip to Europe. But after the wedding, I was sick and tired of planning and wanted to be somewhere sunny where I didn't have to plan anything like an all-inclusive resort in the Caribbean. All the drinks were free already paid for (I found a new favorite to recreate at home I will soon share) and there was ample sun at the beach and the pool.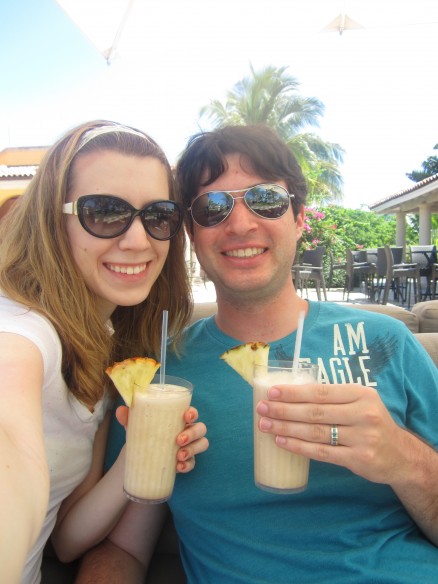 That's not to say all we did was lounge. We went on a cool safari where we got up close and personal with crocodiles and visited an amazing series of seven waterfalls known as YS Falls.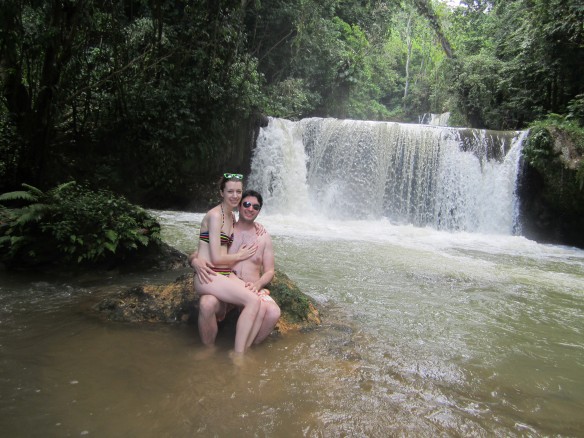 We participated in a wide range of water sports— snorkeling, kayaking, sailing a Hobie Cat, paddle boarding, and pool volleyball.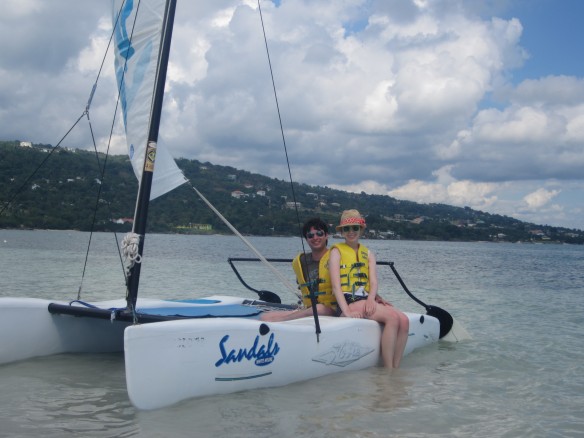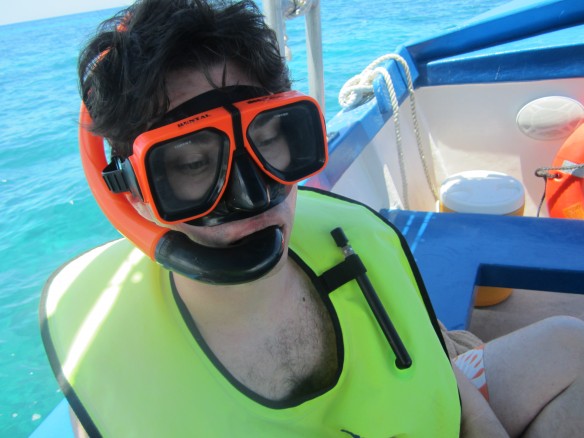 We also went "riding through paradise" or horseback riding on the beach, which is just as awesome as it looks in the movies. It was absolutely breathtaking.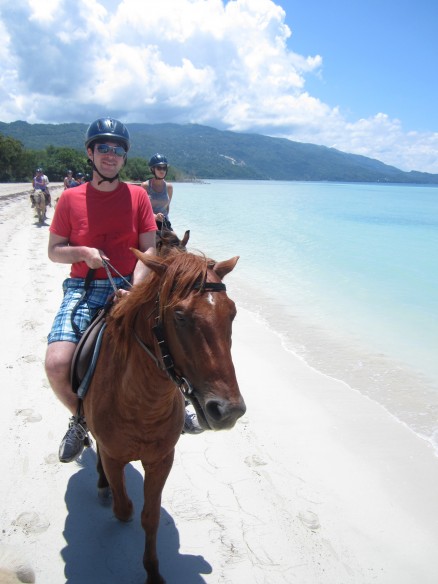 We had a romantic, private, candlelit, 5-course dinner on the beach the last night of our stay, which was incredibly romantic and definitely something I'd recommend everyone do with the person they love at some point their life. I didn't want that night to end.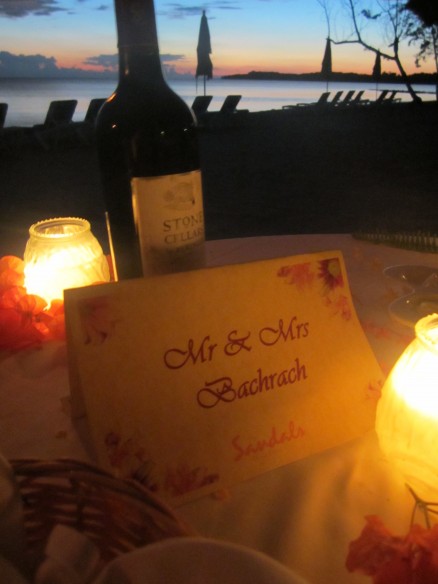 We had a great escape from the rest of the world. Here are a few more of our favorite shots: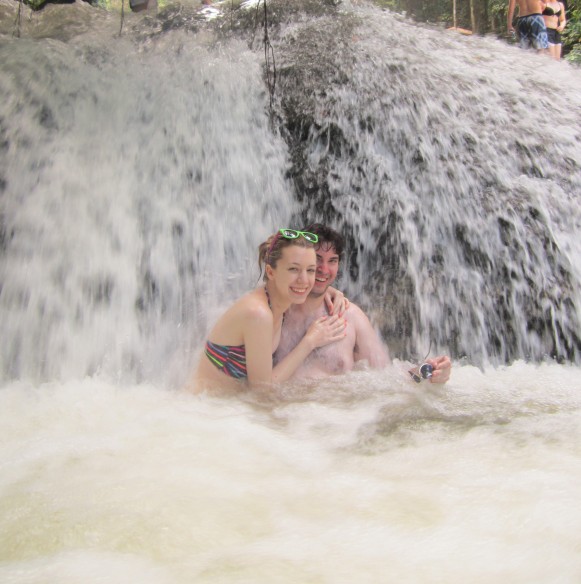 The waterfall was really cold and the waters so strong I almost lost my swimsuit bottoms. That's probably why I'm laughing so hard.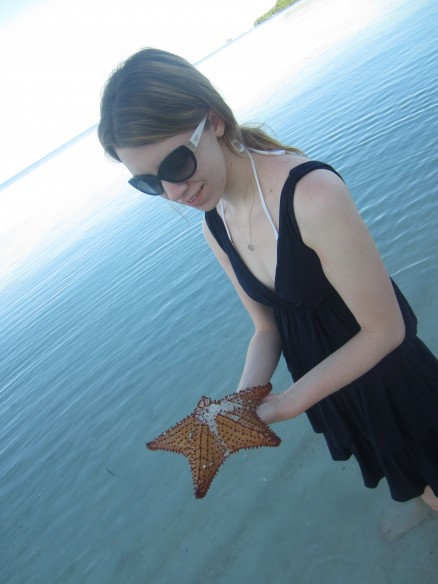 I found an enormous starfish, which I thought was super cool.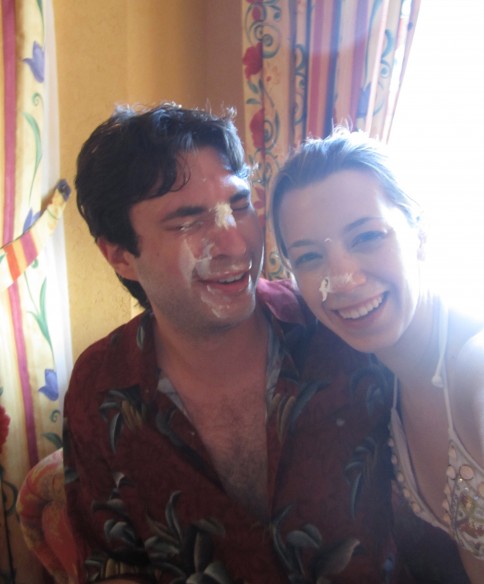 Our concierge surprised us with some champagne, chocolate covered fruit (white chocolate covered pineapple is seriously on my new favorites foods list), and whipped cream, and also scattered rose petals on the floor and bed. We put the whipped cream to good use.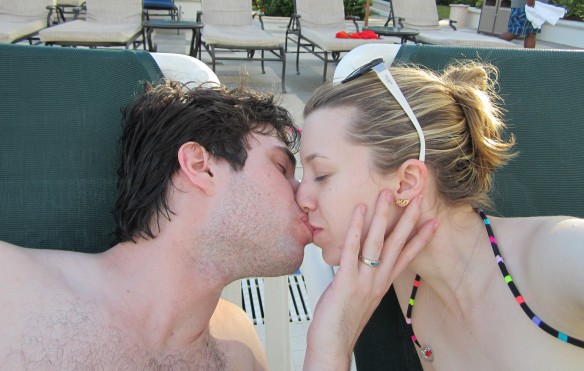 I think we are allowed to act a little cheesy on our honeymoon :)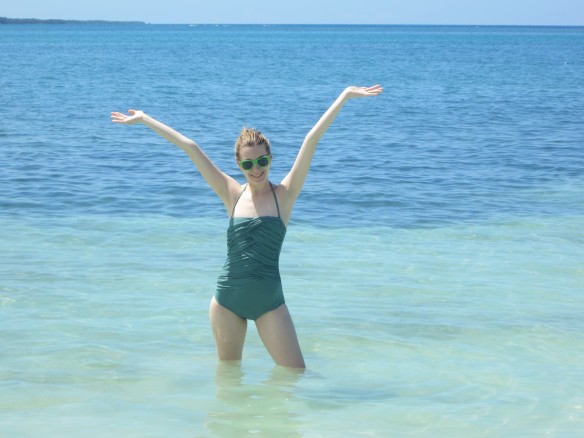 I already miss the beach.