Nut Crusted Goat Cheese + Spinach, Avocado & Strawberry Salad
Best salad ever. It's sweet, filling, and you definitely get your fill of fruits and veggies for the day. It also has amazing warm and creamy goat cheese cakes resting on all of the colorful stuff. This is about the healthiest we ever get in this household.
So here's what you do. Put a 6-ounce log of plain goat cheese in the freezer. While it is firming up, place 1/2 cup of mixed nuts in a food processor with 1/4 cup Panko-style bread crumbs. Once the goat cheese is firm, cut the goat cheese into six slices and dip each slice in a beaten egg white. Then cover with the nut and bread crumb mixture. Place the goat cheese slices back in the refrigerator, so the coating will stick and allow to sit for half an hour. While you are waiting preheat the oven to 400°, begin preparing the rest of the salad.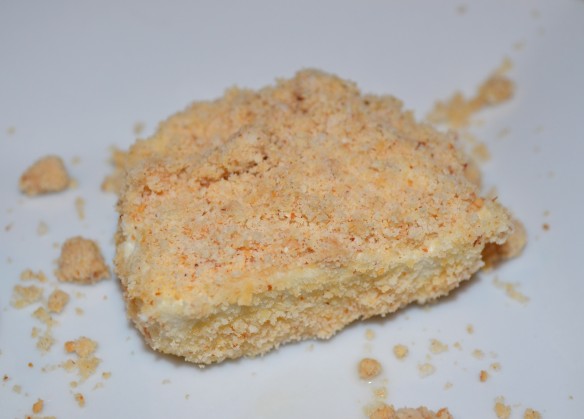 First make the dressing, which is a combination of Dijon mustard, honey, olive oil, a pinch of cinnamon and a dash of salt and pepper. Next place a heaping pile of spinach on a plate and cover with mandarin oranges, slices of avocado and strawberry. Drizzle on the dressing and add a small handful of crushed mixed nuts on top for a little crunch.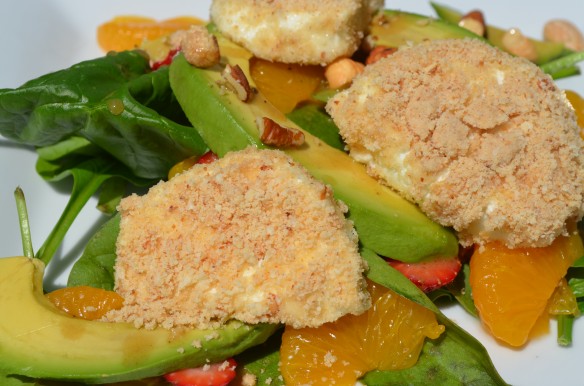 Once the oven is ready and the rest of the salad assembled, place the goat cheese slices on a baking sheet covered in parchment paper and cook the goat cheese cakes for five minutes until the goat cheese inside is warm and just beginning to melt.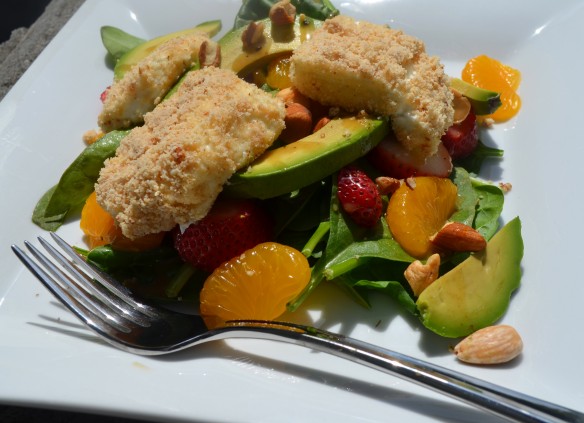 Place the goat cheese cakes on top of the spinach salad and serve outdoors on a beautiful spring/summer day!