Roasted Strawberry, Chocolate, and Brie Panini
I wish I could take credit for this amazing flavor combination, but sadly I cannot. This wonderful recipe comes from How Sweet It Is, and while the thought of chocolate and cheese together might sound off putting to some (i.e. Dustin), I promise it is delicious. Dustin was a convert after we grilled these up on the panini maker. He's beginning to learn to trust my judgement in the kitchen.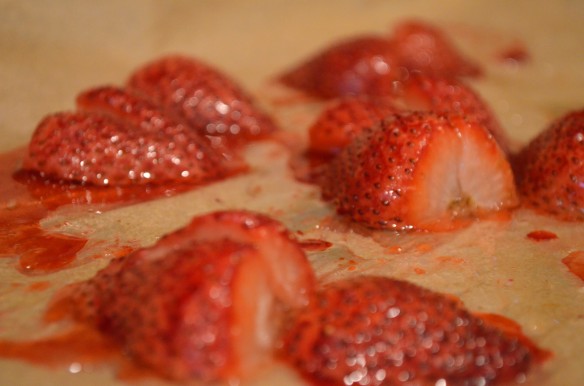 Roasted strawberries are delicious, and the roasting in oil and salt really bring out a savory side to the strawberries. Coat the strawberries with oil and salt and roast in the oven at 375° for 20 minutes.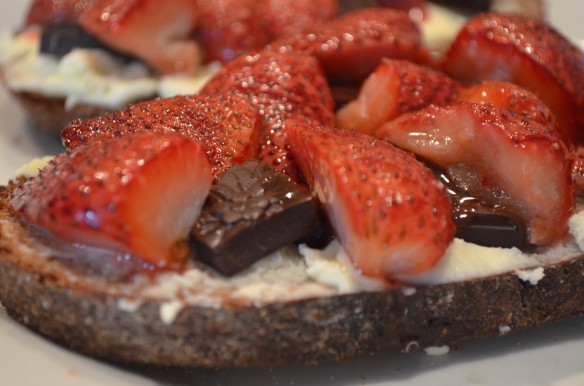 Add a mild Brie and dark chocolate to some lightly buttered bread (we used a really good honey wheat bread from a local bakery), then put the sandwich on the panini maker and let it grill until the cheese and chocolate become all melty. The two sort of blend together and become a creamy and heavenly dark chocolate delight.