Baked Jalapeno Poppers
We spent an entire day in the kitchen preparing for our party. It was stressful and exhausting making sure everything got done and coordinating the components of a bunch of different dishes. But in the end it was all totally worth it to cater our own party. I have immense respect for caterers now after all that work. We were only planning for 17 people, so I have no idea how you do something on a large scale without ridiculous amounts of help.
We turned on the TV (to the Food Network, of course), rolled up our sleeves and got to work.
The first Tex-Mex appetizer we created for our party was baked jalapeno poppers adapted from Rocco DiSpirito's Now Eat This! Diet Cookbook as I remember making them with my mom.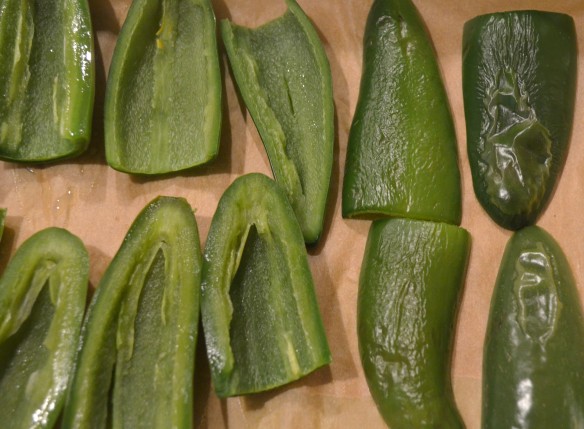 First we cut 24 jalapenos in half and removed the seeds. Poor Dustin was coughing up a storm, and his hands were on fire. Wear gloves when dealing with peppers, kids. We made sure the jalapenos were dry before broiling them for about five minutes on high until the skins were slightly charred and given a little extra crunch.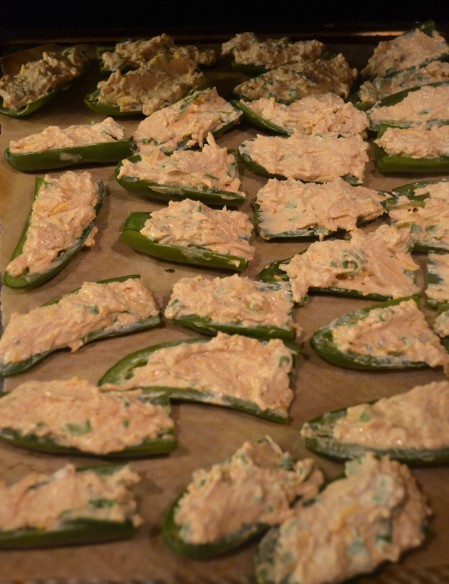 We stuffed the jalapenos with a mixture of two cups of Mexican blend cheese, a cup of cream cheese, a cup of sour cream, and a bunch of scallions, chopped. We were using bulk products bought from Costco, so we couldn't use any reduced fat dairy products, but they honestly are just as tasty with the lower calories ingredients. Rocco DiSpirito doesn't use sour cream and also includes shredded chicken if I remember correctly, but I was just throwing the ingredients together from what I remember.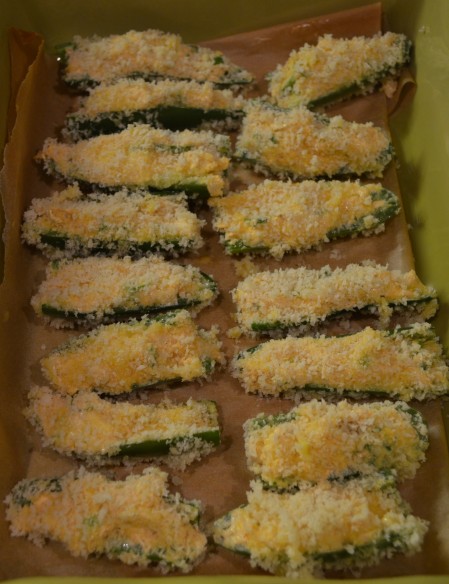 Next we dipped breaded the jalapenos covering them in egg white and Panko bread crumbs before baking them in the oven at 425° for 20 minutes.
And then you have a plate of gooey jalapeno poppers, healthier than if you had fried them, ready to eat at the party.