Baklava French Toast
Baklava is the perfect ending to a Greek dinner, and it's one of those things that I think I might leave to expert Greek pastry chefs. But putting those flavors into a breakfast dish is something I'd be more than willing to try. Once I saw this recipe for Baklava French Toast, I could not get this recipe out of my head. I absolutely had to squeeze it into this week's breakfast rotation. Even better, I had homemade honey wheat bread. What better bread to serve with cinnamon honey syrup than homemade honey wheat bread? Well maybe a flaky pastry would make this French Toast perfect, but I'm not sure how well that would hold on the griddle.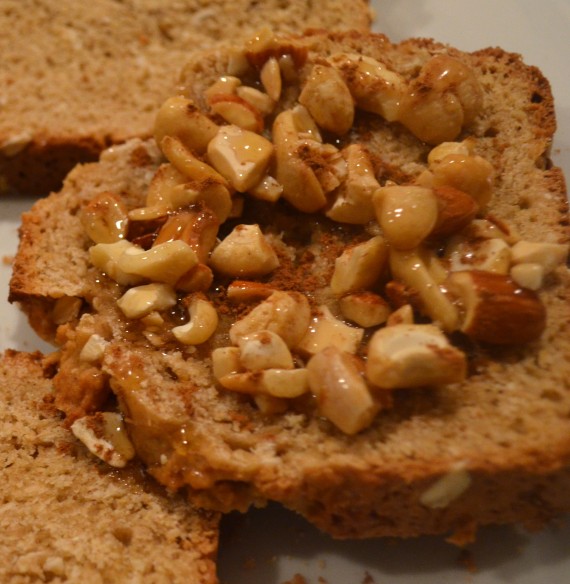 First, heat a griddle to medium high heat. Next, make a honey syrup on the stove by simmering equal parts honey and water with cinnamon, and both orange and lemon zests. While that's on the stove, you create the baklava filling— chopped mixed nuts, cinnamon, and more honey— and the batter— an egg, the juices of half a lemon and orange, a couple of tablespoons of milk, and a pinch of salt.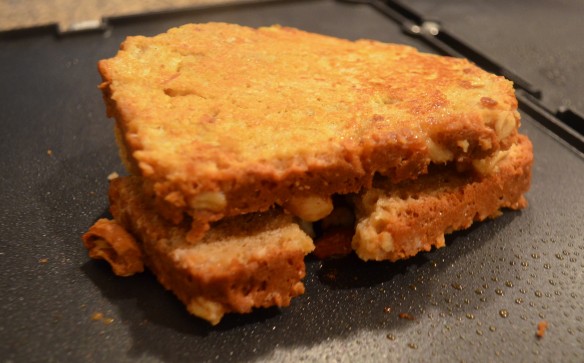 Spread the nut mixture on a slice of bread and create a honey nut sandwich. Dip the sandwich in the batter and place on the griddle. Once each side has been nicely browned, plate and drizzle the honey syrup and additional cinnamon on top.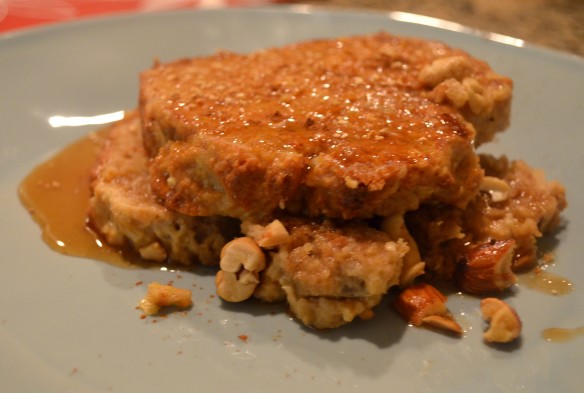 This French Toast is heavenly, and ridiculously filling with the nuts and the whole wheat oat bread I used. I didn't even want to eat lunch later that day because I was stuffed. The dish is definitely reminiscent of baklava with all of the right flavors, yet remained distinctly different thanks to the different texture of the bread. Overall, it was quite a nice way to start a weekday morning.