Brie & Brisket Quesadillas
Great shortcut dinner inspired by The Pastry Queen Cookbook AKA one of the best purchases ever! This flavor combination was really intriguing to me, (possibly weird to others, but oh well) and since we know Trader Joe's makes a pretty decent already cooked brisket, we decided to make this one night when we were super busy.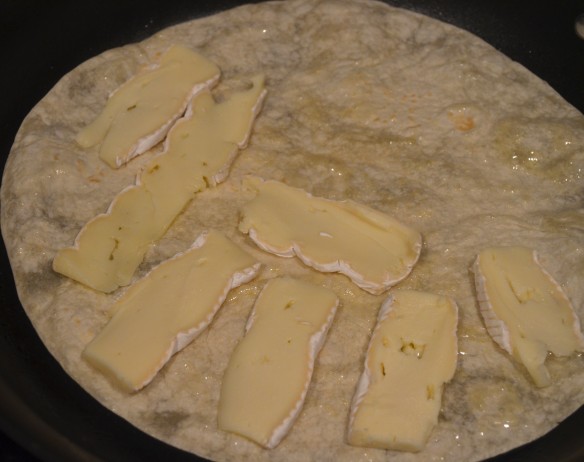 All you have to do is add a large flour tortilla to a nonstick pan sprayed with cooking spray slice up some brie (Trader Joe's even has a light version, which is what we used).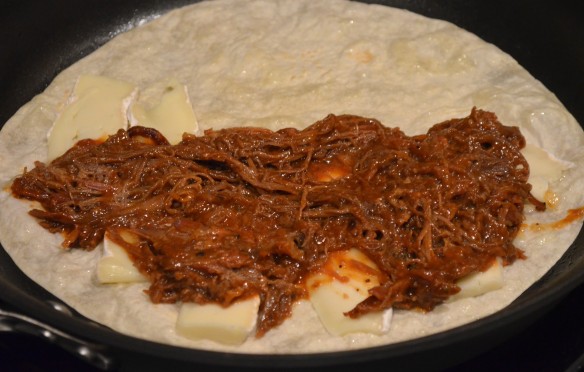 Add your precooked brisket that was warmed in the microwave.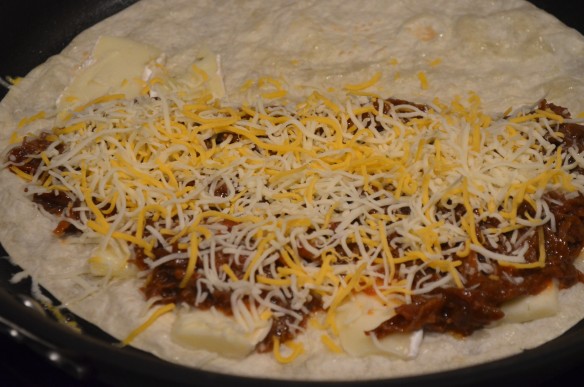 Add a little extra Mexican cheese blend to help the quesadilla stick together better because the brie doesn't do a great job on it's own. You don't want to add too much because you definitely want the delicate, buttery brie to be the cheese star in the quesadilla.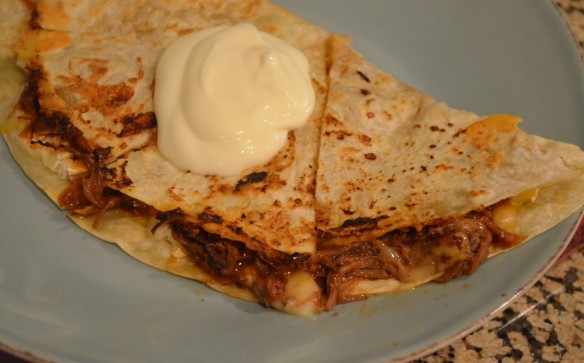 Top with a dollop of sour cream and you have dinner ready in 10 minutes. Here is link to the original recipe, which I'd still like to try if I can ever find the time among all of the other recipes I want to try. The original recipe from Rebecca Rather calls for a homemade mango barbecue sauce that we'll definitely have to add to the mix as well.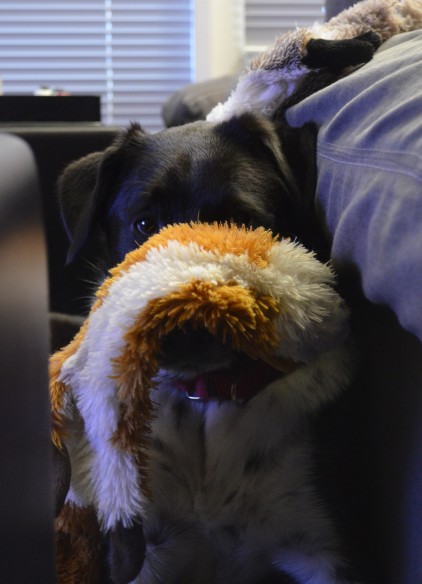 Silly Bonnie!