Lean Sloppy Joe's
Best use for leftover homemade everything hamburger buns? Sloppy Joe's. Healthy Sloppy Joe's made with ground turkey breast, but all the flavor thanks to ketchup, worcestershire sauce, tomato sauce and paste, red wine vinegar, Dijon mustard, and a myriad of spices. There are some red chili flakes in there, which give it a little bit of kick. After eating a juicy cheeseburger the day before, this is a nice and more waist-friendly dinner.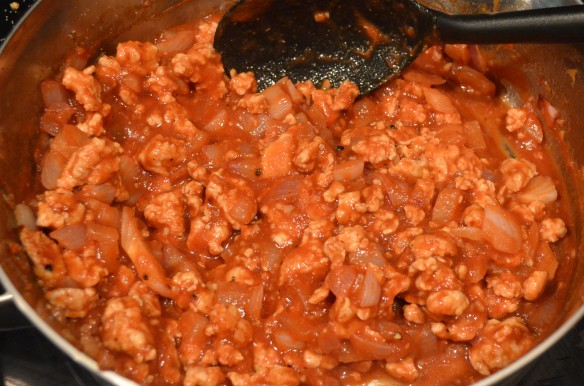 We used half the meat the original recipe called for, but made all of the sauce, and are glad we did. That's the best part of a Sloppy Joe.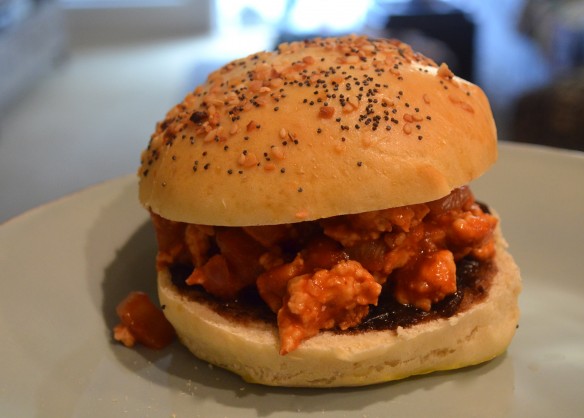 Fun and easy summertime dinner, especially when served with homemade buns and 'wichcraft balsamic onion spread.