No-Yeast Cinnamon Rolls
I've made yeasted cinnamon rolls once before (the famous Pioneer Woman's version), long before we started recording our food adventures on the web. I definitely plan to make them again because they were so darn tasty, reminiscent of Cinnabon but covered in a maple glaze. But sometimes what I really want is cinnamon rolls made fresh in the morning (no sitting in the fridge or freezer), and I definitely don't have the patience to use yeast and let them rise.
That's why a recipe for no-yeast required cinnamon rolls from In Jennie's Kitchen was right up my alley. I can't decide which I like better— a chocolate chip cookie fresh from the oven or a warm cinnamon roll covered in thick layers of gooey cream cheese frosting. These are the kind of sweet conundrums that plague my brain.
We amped up the cinnamon in the filling mixture from the original recipe, because let's face it, I'm a cinnamon fiend. But that's a good thing because cinnamon is so good for you. Unfortunately sugar is not.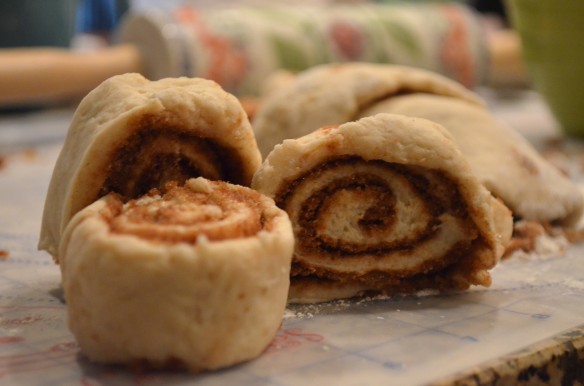 These cinnamon rolls looked legit before baking.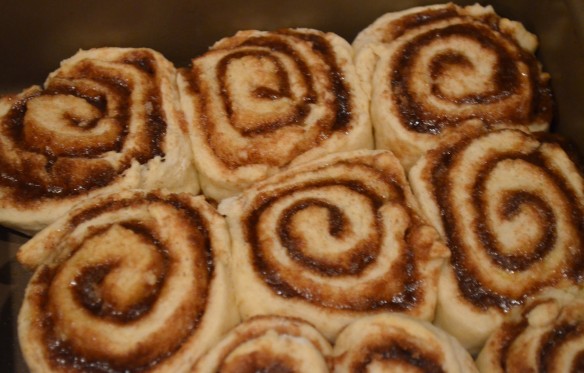 They puffed nicely after baking, not to the hugeness of the yeast rolls, but about the same size as the cut and bake cinnamon rolls you buy from a can (but way tastier).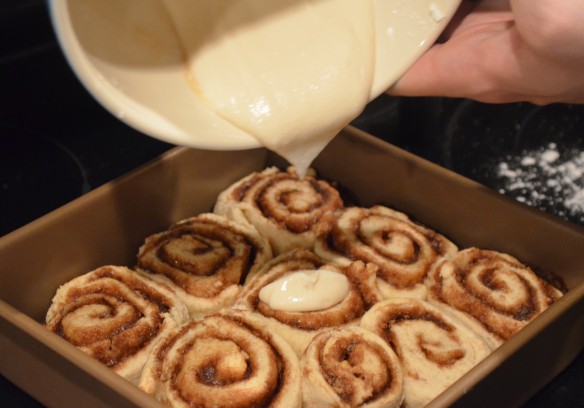 We went slightly overboard with the frosting, putting about twice as much of the delectable buttermilk cream cheese icing on top of the warmed cinnamon rolls.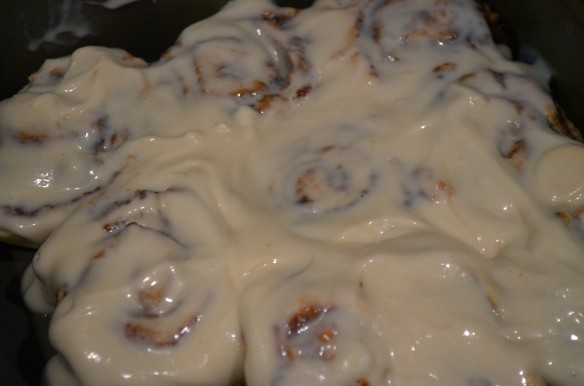 These tasted over-the-top rich and decadent and were surprisingly easy and quick to make for breakfast. Definitely a go-to recipe for mornings you need a cinnamon roll ASAP.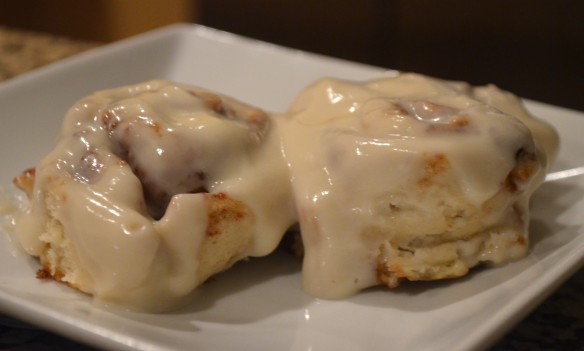 Looking at this picture really makes me wish I still had a few of these in my kitchen right now.