Shrimp Fajita Pasta with Homemade Enchilada Sauce
Holy cow was the dish spicy! I really liked the idea of Italian and Mexican fusion from this shrimp fajita pasta we used as inspiration with our own extra spicy homemade enchilada sauce based off this recipe, but hyper spiced up with extra cumin, ancho chili powder, and adobo. We might have spiced our enchilada sauce a little too much. The flavor was spot on, so you start shoveling the pasta into your mouth. Suddenly you realize how spicy this dish is and you require a sip of water after each bite, but you can't stop because it is oh so good.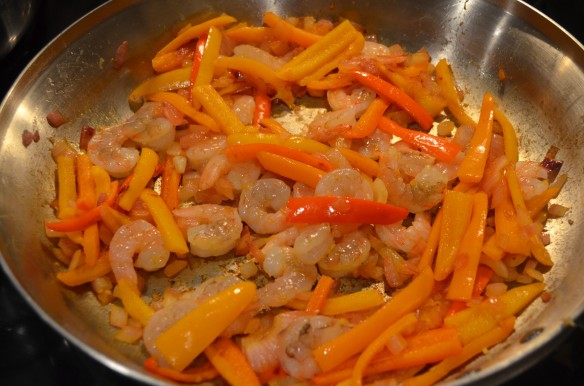 First we cooked up some bell peppers with garlic and onion while the enchilada sauce was cooking and some pasta was cooked al dente. Then we threw on the shrimp until pink before dumping in the enchilada sauce along with a little bit of Mexican blend cheese, cream cheese, and the pasta, mixing it all together.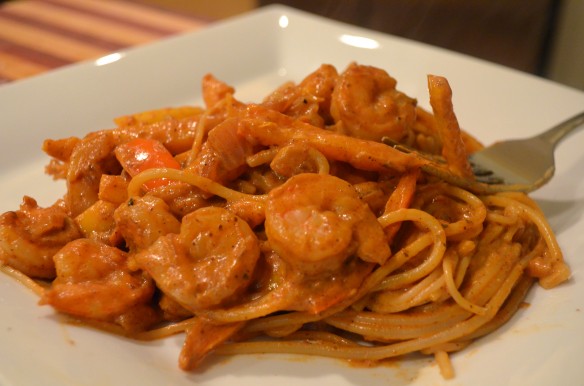 I don't know why the thought to use enchilada sauce instead of tomato sauce has never occurred to me before, because it is crazy good and definitely something I can see us playing with in the future.