White Bean Enchiladas
These white bean enchiladas from Cooking Light magazine many moons ago are one of the recipes that Dustin and I have been making since we first started cooking together back in Houston. They taste just like creamy cheese enchiladas after you puree all of the ingredients together, but they are a lot healthier because the white beans have fiber and protein and add to the creaminess, so you don't need as much of the bad stuff like sour cream. Then use low fat dairy and corn tortillas, amp up the green chiles, and you've got a great healthy Mexican dinner.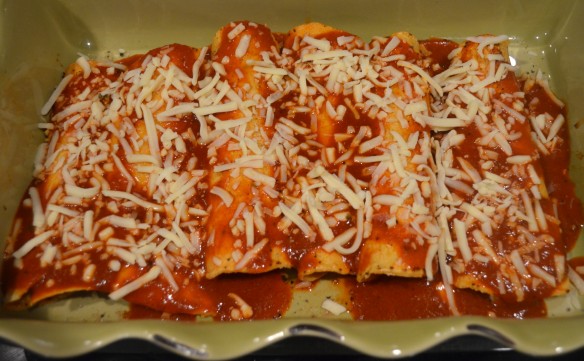 These are also super easy to make. You just puree white beans, Mexican cheeses, sour cream, green chiles, scallions, cumin, and cilantro in a food processor. Wrap the mixture in corn tortillas that have been dipped in an enchilada sauce and water, pour your remaining enchilada sauce and sprinkle cheese on top. Bake in the oven at 350° for about 25 minutes.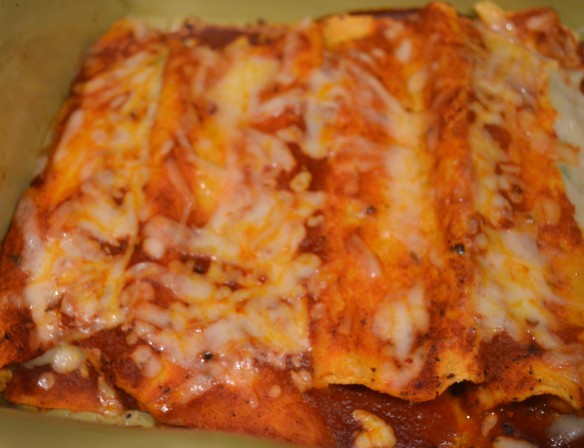 I wish we had a picture after the enchiladas were plated, but there was no way we could make them look pretty. What is the secret to getting enchiladas out of the pan cleanly? That is a skill we have yet to master!