Bourbon Peach Glazed Chicken + Maple Roasted Asparagus
This bourbon peach glazed chicken with maple roasted asparagus is a great blend of sweet and savory, all out of our own creation.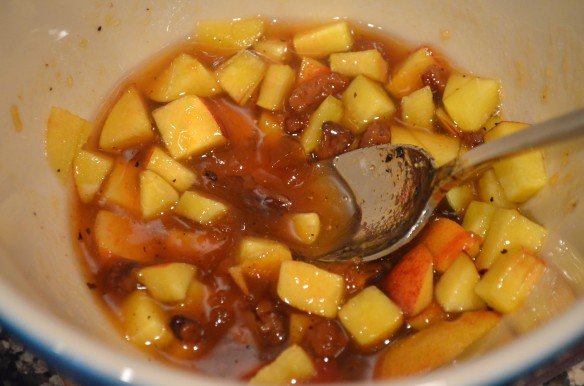 We made a delicious glaze using a jelly base (we used Amaretto Peach Pecan), a few splashes of bourbon, and some chopped peaches. We brushed a little bit on some boneless, skinless chicken breast and popped these on the grill outside. We made sure to reserve a good chunk of the glaze to brush on top when the chicken came off of the grill because it is so, so good!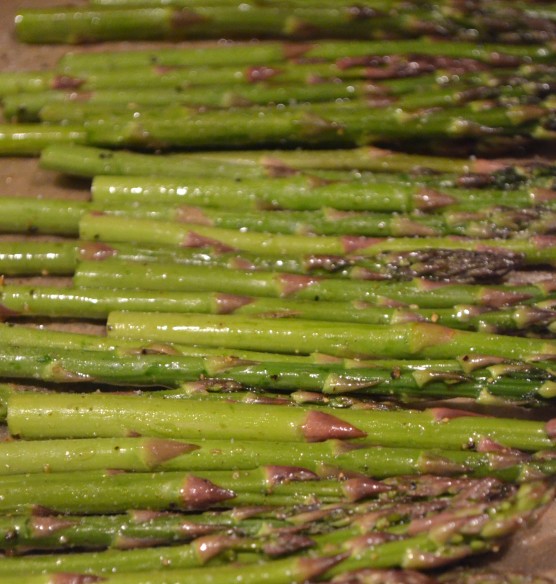 While the chicken was on the grill, I used my mister to spray a thin layer of olive oil on the asparagus. Then I poured about a tablespoon of maple syrup over the asparagus and used my fingers to rub it all over the asparagus tips. I added some chopped pecans among the asparagus to get them nice and toasted and give a nice extra crunch to each bite of vegetable.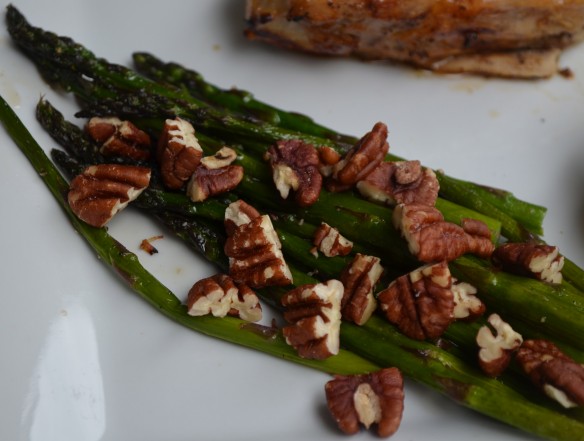 Be sure to top your chicken with lots of the peach sauce and some chunks of peaches. Your mouth will thank you!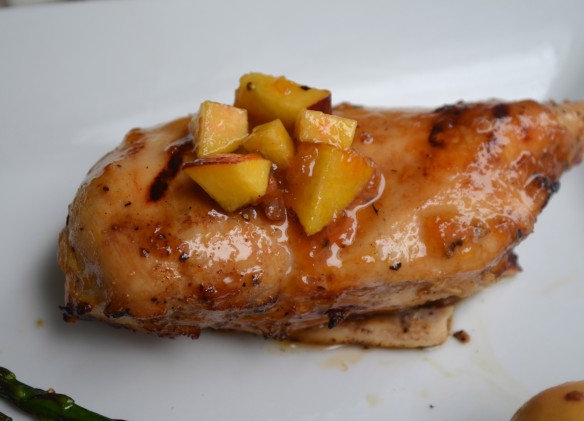 Perfect for a healthy summer grill out!