Broccoli and Cheese Soup
It probably would have been easier to just walk to Panera Bread to get my broccoli and cheese soup fix, but there's definitely a feeling of satisfaction I got by making my own soup that I wouldn't have been able to experience by ordering my soup at a counter. Bonuses: I have lunch for the rest of the week and I can make it healthier. While Panera's soup is relatively low in calories, there's still a lot of saturated fat in it that I was able to cut down on in my homemade version.
In order to give the soup a creamy texture without a lot fat I decided to use potatoes. You can definitely taste the potatoes still, so it tastes sort of like a cross of broccoli and cheese and potato soup, which is most definitely a delicious combination.
I began by chopping half an onion, a clove of garlic, two large carrots, the florets of one large stalk of broccoli, and two medium potatoes, peeled, and cooking them, covered, in a large pot with two cups of chicken broth for about 20 minutes over medium-low heat.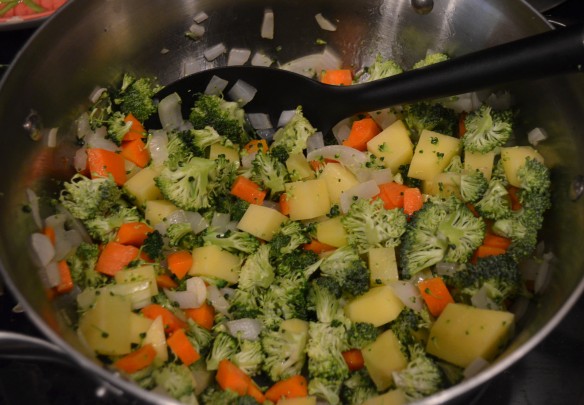 With about 10 minutes left on the timer, I heated 1/4 cup of flour and began stirring in 1 1/2 cups of milk. I also shredded approximately 3 ounces of reduced fat cheddar into the mixture, stirring constantly until the mixture was thickened.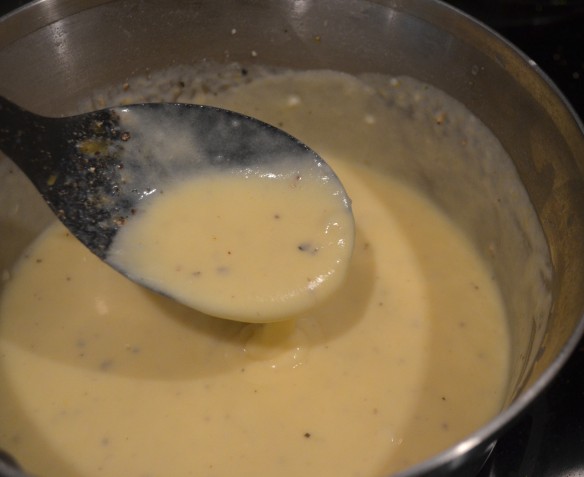 Once the milk and cheese sauce was thick and the veggies soft, I added the milk and cheese sauce to the veggie and broth mix, and stirred them all together. Finally, I poured half of the mixture into my Vitamix and blended for 30 seconds and repeated with the rest of the mixture, so everything would blend more easily.
Add a little more shaved cheddar to the top and serve. This made four incredibly filling servings. You get lots of veggies, and you wouldn't even know it!
This looks like you are eating liquid cheese :)