Crab and Ricotta Manicotti
We went on a mini spree of recipes with bechamel sauce. I made a large batch of (relatively healthy) bechamel and we used it for several days to make a variety of different recipes, the first of which was this Italian-inspired crab and ricotta manicotti. I stumbled upon this recipe and kept it as a tab on my browser for days. Scratch that weeks. The flavor combination sounded too good to pass up even though crab meat is insanely expensive. $39.99 per pound at Whole Foods for fresh (extra delicious) Dungeness crab! And we even live in Dungeness crab land!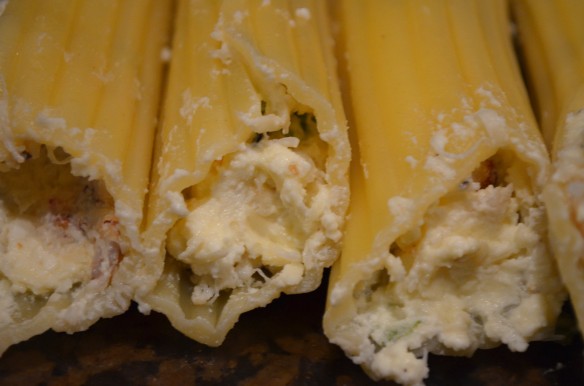 Instead of using a whole pound of crab, I decided to save some money andcut back on to 1/3 a pound of crab meat and use less ricotta and parmesan, so you hopefully wouldn't be able to tell. It wasn't like we really needed six servings anyways. I think 1/3 of a pound of crab was plenty for this dish. I was a little worried the crab would be overpowered by the cheeses, but it wasn't at all. We were in our little crab heaven while eating this stuffed pasta! It felt like dining at a fancy restaurant.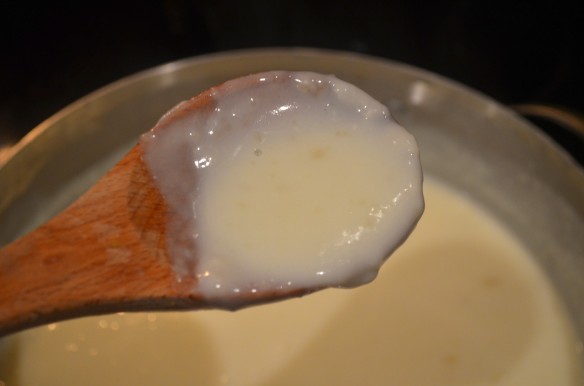 I also wanted to make this dish a little bit healthier, so I used part-skim ricotta instead of whole milk ricotta and made a healthier bechamel sauce with the following ingredients and ratios. First I combined two tablespoons of butter and two tablespoons of olive oil in a pan over medium before adding in slightly less than 1/2 cup of whole wheat flour, whisked until smooth. Next, I used four cups of warm 1% milk instead of whole milk, whisking until the sauce was thick and delicious. I really couldn't even tell this was lower fat version because it was so creamy and delicious over our pasta. Finally season with salt, pepper and nutmeg and pour over your pasta, just enough to cover the shells, reserving the rest of the sauce for other meals. Believe me, you'll want that creamy sauce again covering everything you can possibly imagine. Stay tuned for more uses!