Healthy Peanut Butter Smoothie
I admit I've been scared to try putting greens into my smoothie. I read that you can't taste them at all, but I still the thought of spinach in my smoothie freaked me out a bit. I finally chose to take the plunge and give it a try though. I decided I wanted to make a strawberry and banana smoothie with a Greek yogurt and almond milk base. I also added a couple of teaspoons of peanut butter in case the spinach tried to sneak through.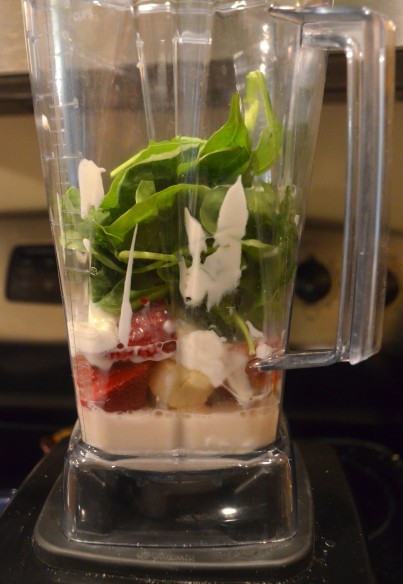 Well you definitely couldn't taste the spinach, but the peanut butter sure came through. It tasted like one of those peanut butter protein smoothie from Smoothie King or Jamba Juice that has a million calories and is really only designed to be eaten by a bodybuilder. So while I was intending to eat a strawberry banana smoothie for lunch, I ended up with a peanut butter smoothie full of protein and nutrients. It was healthy and filling.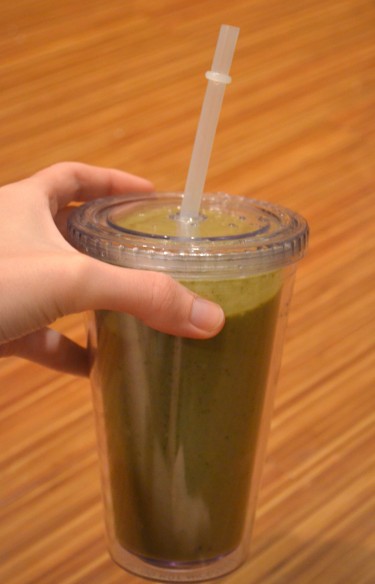 So to recap— combine a banana, about five strawberries, 1/2 cup of fat-free Greek yogurt, 1/2 cup of vanilla almond milk, two teaspoons of peanut butter, and as much spinach as you are willing to experiment with in a blender and blend until smooth. And I can personally vouch that you do not taste the spinach, which I think is pretty cool!