Mint Chocolate Chip Cookies
Seeing all of the fresh mint bounding from the our little garden boxes in our patios inspired me to use the fresh, crisp herb from our own backyard in my baking. You've seen mint chocolate chip ice cream, so why can't you have mint chocolate chip cookies? Well now you can?
These cookies don't have that artificial mint flavoring in them, but instead have tons of mintiness to them with an herby feel as one taster commented. These cookies are incredibly refreshing, an interesting description for a chocolate chip cookie, I know. But the mint really gives them that feeling, perfect for a summer's evening.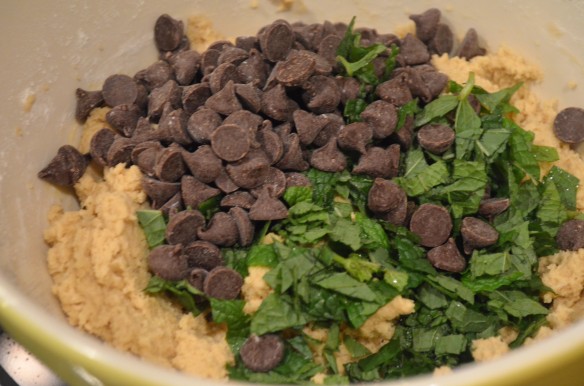 I thought the base of these cookies was perfect for basic soft and chewy chocolate chip cookies— my favorite way to enjoy this treat. I enjoyed them a little bit too thoroughly.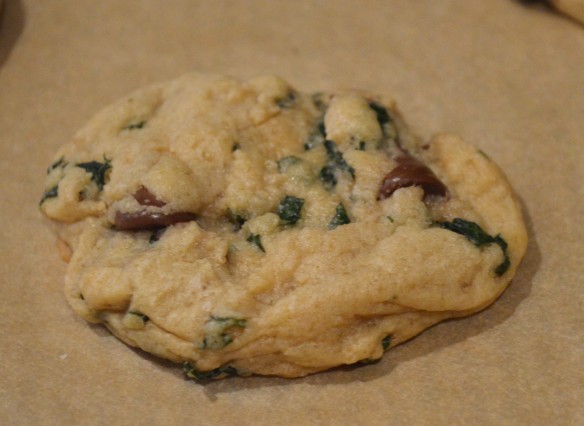 Mint Chocolate Chip Cookies
(makes approximately 2 dozen small cookies)
1/2 cup butter, room temperature
1/3 cup granulated sugar
1/2 cup light brown sugar, packed
1 egg
1 teaspoon vanilla extract
1 1/2 cups all-purpose flour
1/4 teaspoon salt
1/4 teaspoon baking soda
3/4 cup semi-sweet chocolate chips
1/3 cup fresh mint leaves, chopped
Preheat oven to 375°.
Cream butter and sugar together in a large bowl.
Add egg and vanilla, mixing thoroughly.
In a separate bowl, combine the flour, salt and baking soda then add to other bowl.
Fold in chocolate chips and fresh mint.
Using a small cookie scoop place balls of dough onto parchment sheet lined baking paper.
Bake for 8 minutes until cookie looks slightly underdone. Let rest for 5 minutes and move to cooling rack.