Pecan Crusted Chicken Wraps
This has to be one of my favorite lunches that I've made to date. We made a simple pecan crusted chicken for dinner one evening by dipping chicken breasts in flour, egg, then chopped pecans and lightly frying them on the stove top, and then we turned the leftovers into a delicious lunch.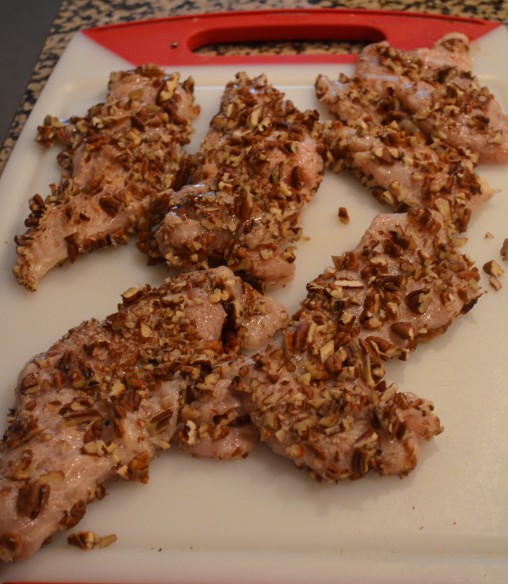 I took a whole wheat tortilla, added the chicken and a few extra pecans to the middle.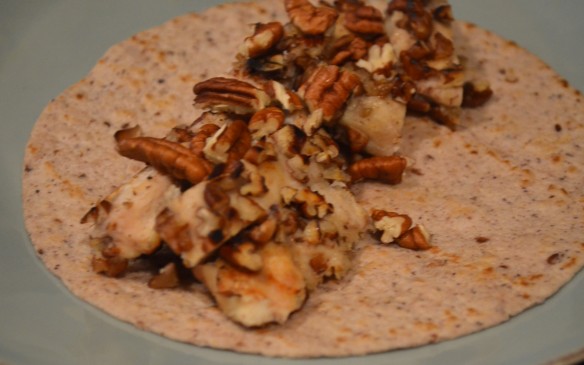 Then I added both blue cheese dressing a few blue cheese crumbles because blue cheese goes amazingly well with pecans in my humble opinion.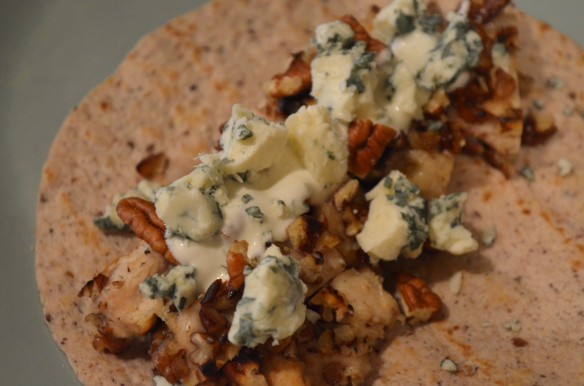 Then I topped it all off with spinach until I could not fit anymore inside. Hence the toothpick keeping it all wrapped up.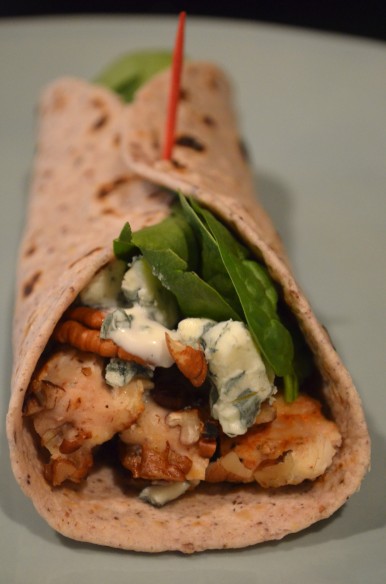 Yums!