Red Wine and Mint Marinated Lamb Chops + Savory Corn Creme Brûlée
Want to impress your friends with a fancy, restaurant-like dinner? This is the meal for you! Red wine and mint lamb chops with a savory corn creme brûlée on the side.
All you have to do is marinate lamb chops, bone in for ultimate juiciness in an easy delicious marinade of equal parts red wine and soy sauce (I used 3/4 cup of each) with a couple of tablespoons of olive oil, a couple of cloves of minced garlic, and lots of fresh rosemary and mint. I didn't really pay attention to how much I put in, but I just grabbed a handful from our plants.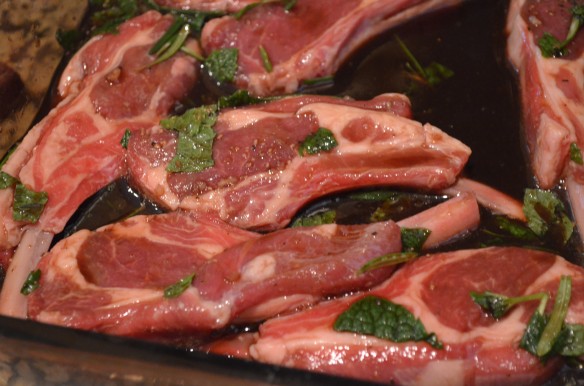 We let the meat marinade for about eight hours, flipping every few hours before we grilled these lamb chops outside on the grill. This meat was so tender and juicy thanks to the marinade.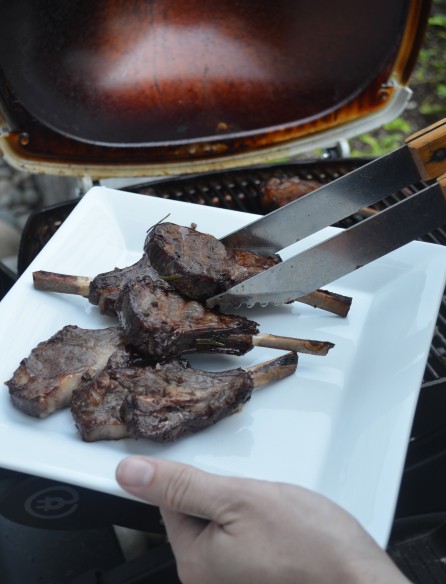 Now as for the fancy side dish, we actually went and bought a small creme brûlée torch from Bed Bath and Beyond  for like $30 to make this. Yes, we were serious about making this dish. I followed this recipe from Tasty Kitchen.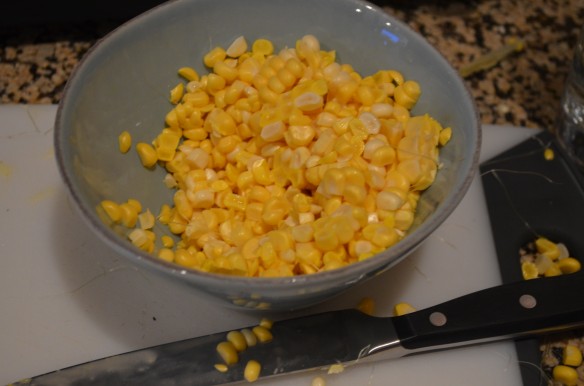 Bring 2 cups of heavy cream to a boil, and then add 3 ears of corn cut from the cob and remove from the heat. Let the corn steep in the cream for 10 minutes before  transferring everything to a blender and blending until smooth. Whisk 3 whole eggs and 2 egg yolks then slowly add the cream, tempering the eggs. Add in a dash of hot sauce. Pour into six buttered ramekins. Bake in the oven at 325° for 30 minutes until centers are set.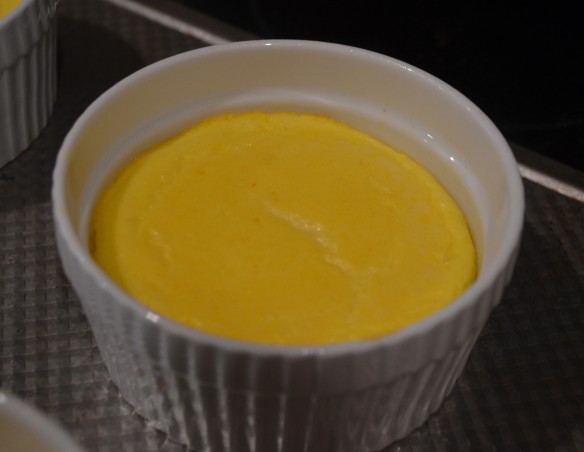 Let cool completely before topping with parmesan cheese and using a mini torch to crisp the cheese. Look at that flame!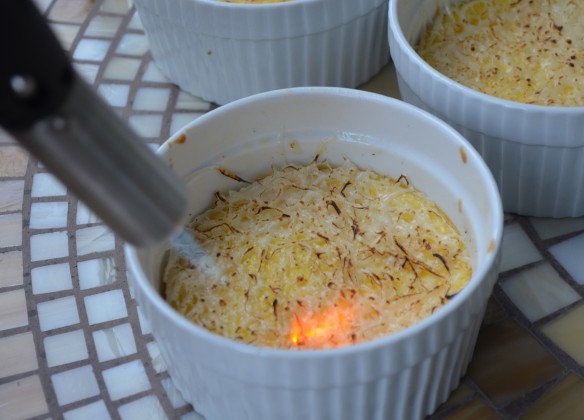 You can definitely put these under the broiler instead of using a torch if you don't want to invest in yet another kitchen tool to take up space, but I figured buying the torch would be a good excuse to make some sweet creme brûlées in the near future and our ramekins weren't broiler-safe. Of course instead of buying some inexpensive, broiler-safe ramekins, I decided to buy a torch, but that's just how I roll. I've told Dustin my desire to buy clothes has been replaced with a desire to buy kitchen gadgets and fancy foods. I guess that means I'm evolving.