Tikka Masala Pizza
We've found a really tasty Indian restaurant near our place that has quickly become one of our go-to places for takeout. We stuff ourselves with a ridiculous amount of food, and we have a few tried and true favorites we always have to get— chicken tikka masala, vegetable samoas drenched in this ridiculously good, creamy cilantro sauce, and lots and lots of naan.
One night a random idea popped in my head. The tikka masala sauce would make an amazing pizza sauce, and next time we had Indian leftovers, they'd be transformed into a pizza. The world had other plans for us, because before we were able to make it back to the Indian place, we were walking through Williams Sonoma when I found a jar of tikka masala sauce with our names written all over it.
We spread the sauce over some pizza dough. Trader Joe's refrigerated dough is really good when you need a quick dinner and don't feel like making your own. Then we added some minced garlic.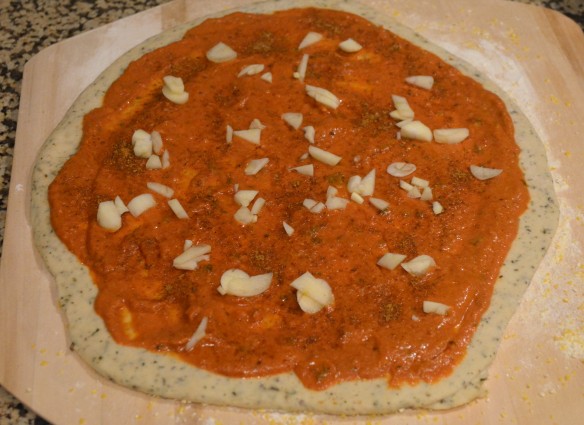 To make this an authentically Indian pizza we used paneer as our cheese and sprinkled vindaloo spice all over.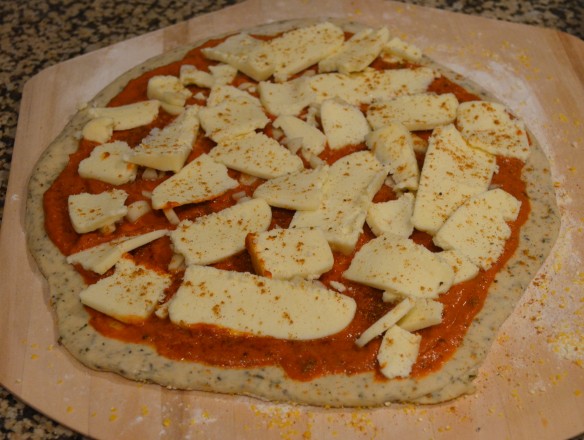 Finally we added some chopped red onion and fresh tomatoes to the top before baking in a super hot oven (475°) for approximately 10 minutes.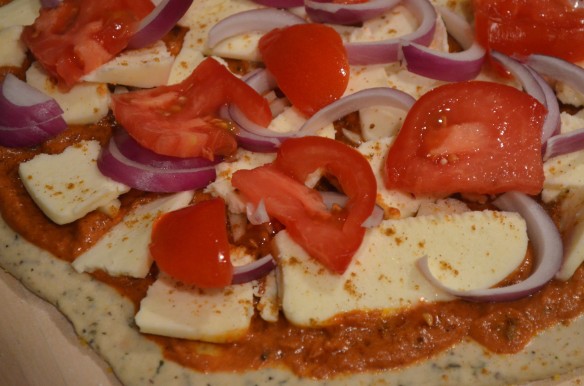 Side note— we managed to get our pizza out of the oven pretty easily without destroying our creation using our new pizza peel, quite a feat considering we've had many pizzas become calzones after our disastrous attempts to retrieve them from the oven.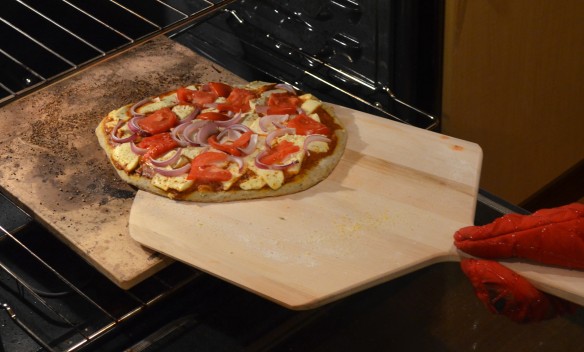 Topped with some fresh cilantro from our garden, this pizza was delicious— totally hitting the spot to curb an Indian craving at home.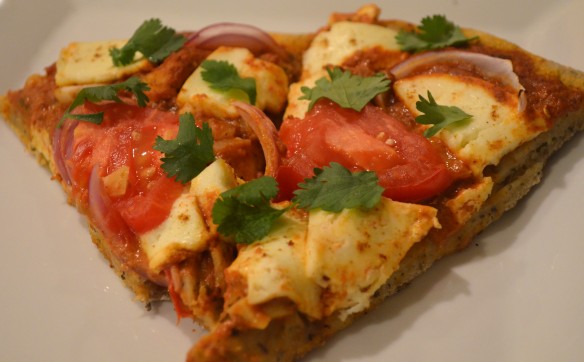 Maybe next time we'll use naan as the crust and make individual flatbreads!