Avocado Mac & Cheese
I have been obsessed with the idea of this macaroni and cheese since the moment I saw it on Two Peas and Their Pod. First it incorporates avocado into the cheese sauce. Avocado + Cheese = Amazing! Second, it takes comfort food like mac 'n' cheese and makes it a little healthier, courtesy of the nutrition of the avocado and the fact that you are using low fat cheese and whole wheat macaroni shells.
First, cook five ounces of whole wheat macaroni pasta elbows until al dente. In the meantime, I blended a large avocado with a clove of garlic, the juice of half a lemon, a few tablespoons of fresh cilantro from our herb garden, salt and pepper in the food processor until a guacamole-like product is formed.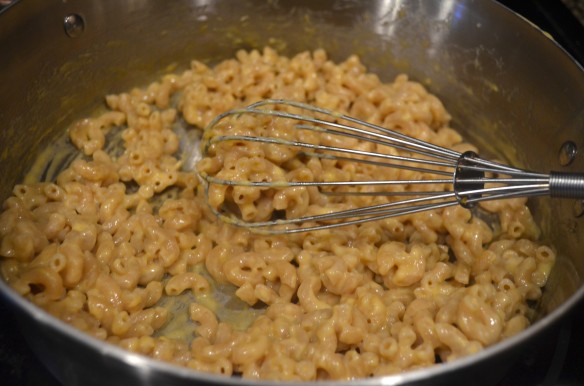 I made a cheese sauce by melting a tablespoon of butter in a saucepan over medium heat, and then added in a tablespoon of flour to make a roux. I whisked in half a cup of lowfat milk until smooth and then added in a cup of freshly-shredded reduced fat cheddar cheese. I imagine the Pepper Jack in the orignial recipe would have nicely complemented the avocado, but I wanted to use a reduced fat cheese, so my options were more limited.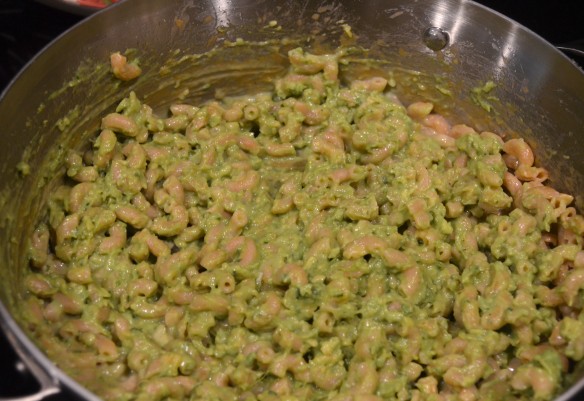 I added the al dente pasta to the cheese sauce, mixed it thoroughly, then added the avocado mixture until all of the pasta was coated with avocado-cheese sauce.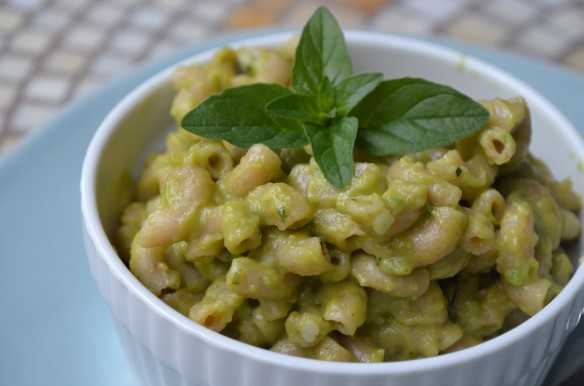 Served in ramekins, this is a great light tasting macaroni cheese that is not heavy or dense as many tend to become, making it a great comfort food for the summer months.