Chicken Parmesan Burgers + Grilled Eggplant
I love taking the flavors of one dish— like chicken parmesan— and turning them into a burger.
This burger is so simple— take lean ground chicken, add in some spices like oregano, dried basil, garlic with some salt and pepper, some shredded parmesan cheese, olive oil and breadcrumbs (there's no magic ingredient amount— just until everything holds together) and form into patties. Grill the patties up, adding some parmesan (and mozzarella if you have it— we forgot) toward the end so the cheese gets warmed up.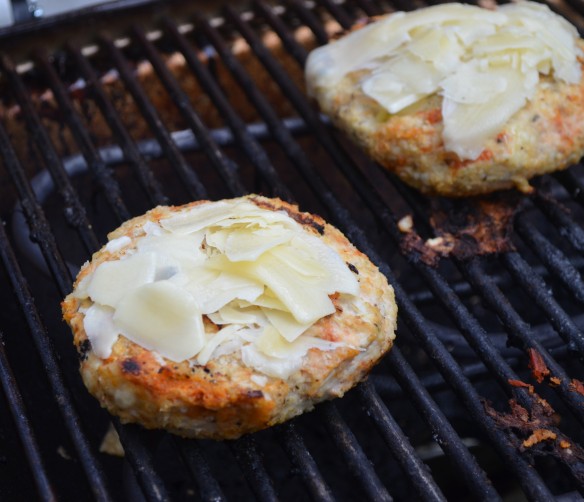 Place the patties on a bun with some marinara sauce (and maybe a little bit more cheese).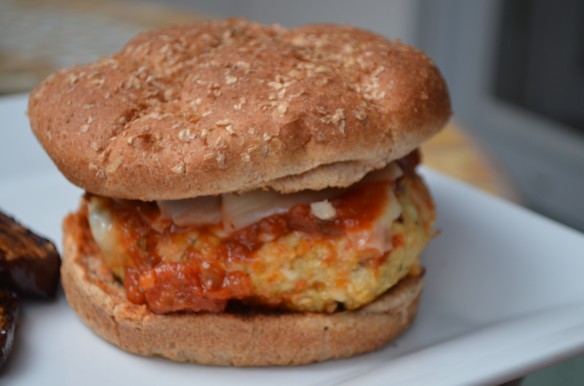 Served alongside some grilled eggplant, make this meal before summer is over and the grill has to be packed away!