Coconut Muffins
I made these muffins watching Jenn Kessy and April Ross beat Brazil to make it to the finals of the women's beach volleyball during the Olympics a few weeks back. The match was pretty intense, and the Americans were the definite underdogs, but they came back to take down the number one team! I was super into watching while I was making these double coconut muffins originally from Smitten Kitchen, and I learned a valuable lesson. Don't let yourself become too engrossed in the Olympics <insert other TV show/sports match/etc. here> because you might leave out an important ingredient. Like sugar. Oops. The sad part is I almost always taste the batter before I transfer it into the muffin tins because frankly, I completely lack the self control not to— except this time. I've been trying to be a little healthier, so I didn't partake. As soon as I got the batter into the muffin liners, it hit me like a ton of bricks. I forgot to add the sugar because I was paying more attention to the match than the recipe. That'll teach me. I was devastated. I got so excited, buying coconut oil and all, and I almost completely ruined the muffins.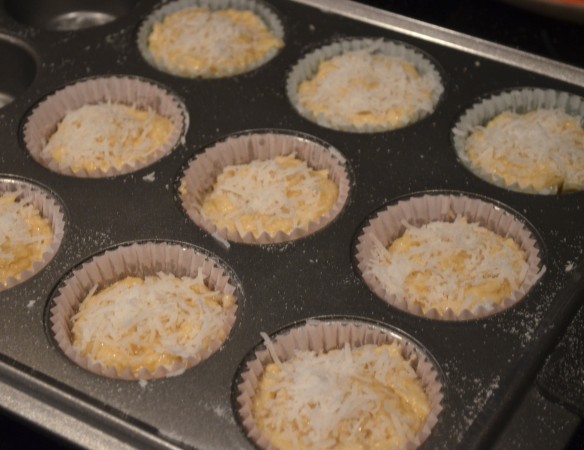 What I did was take pinches of sugar in my hand and sprinkle them into the muffin tin, muffin by muffin, and mixed the sugar into each one. So as you can imagine these muffins weren't super sweet, but the sweetened coconut in the mixture and the little bit of sugar that I managed to get into them sweetened the muffins just enough. The edges of the coconut browned giving these muffins a crisp exterior, but the inside was soft and pillowy.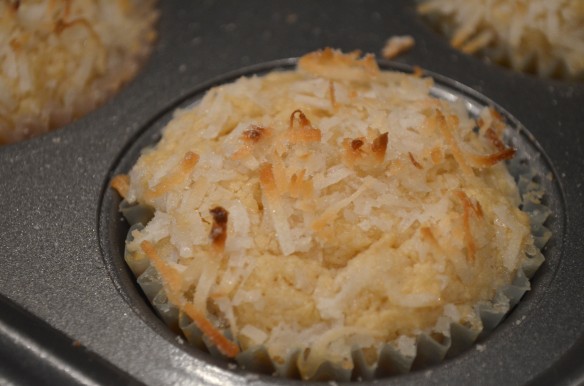 So the recipe wasn't a failure, but I learned an important lesson about paying attention when I'm baking. Dustin said these looked like macaroons, which come to think of it, they sort of do. Macaroon muffin. I do believe I like the sound of that name more than plain ol' coconut muffin!