Dutch Baby Pancake
Back in June when we visited Chicago, we made the requisite stop at Walker Brothers for an apple pancake— something I'm sure we'll try to recreate albeit probably only mildly successfully. However, we did have success making on of their other popular pancakes, the Dutch Baby, a cross between a souffle and a pancake. Our Dutch Baby didn't look quite like the one in the picture from the recipe, but it was still delicious, and it got super poofy in the oven, which was super cool.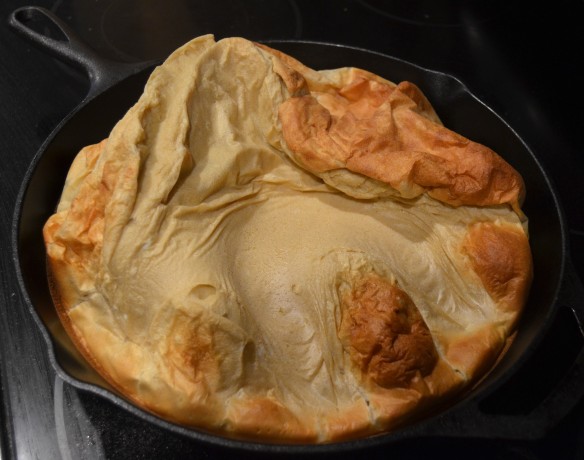 We only have a large cast iron skillet, so we made the large version of the recipe and had a bunch leftover. I also made sure to specifically buy bread flour because I wanted a more spectacular rise than all purpose flour. The only bad part about making this was the awful smell which I guess came from the cast iron skillet getting to a really hot temperature. But boy was it awful! We definitely had to air out the house that morning!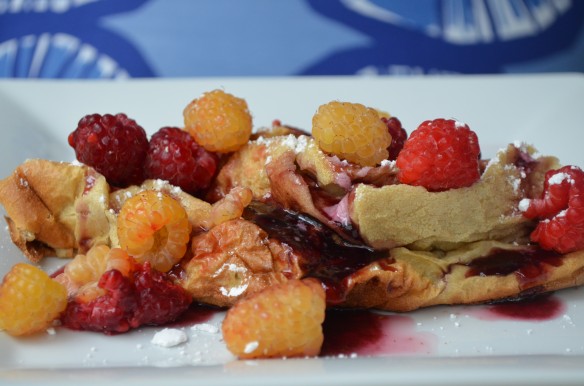 We topped with fresh berries and syrup from our trip to Shuh Farms along with a sprinkling of powdered sugar.