Vanilla Cookies 'n' Cream Milkshake
Hands down cookies 'n' cream milkshakes are my default whenever I decide to splurge on a milkshake. What I really like about this milkshake is it takes the cookies and cream concept, but uses vanilla cookies instead of chocolate, which creates the ultimate vanilla milkshake.
There was a partially eaten container of Golden Oreos in our cabinet leftover from the mango lassi crunch muffins, so we blended them into a perfect mini-sized vanilla cookie 'n' cream milkshake complete with a soda shoppe, red and white paper straw to slurp it up through.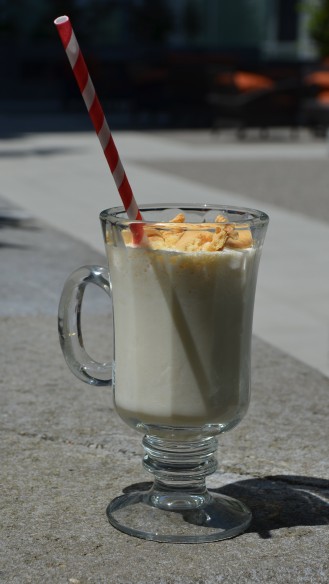 To serve one person, combine two scoops of vanilla ice cream (we used low-fat and it was still delicious), two whole Golden Oreos and the filling of a third (double stuff is where it's at!), and half a cup of milk in the blender and combine until smooth. Pour into a cute glass mug, garnish with the two vanilla cookies you removed the filling from, crumbled. Stick in a straw and cool off in the sun!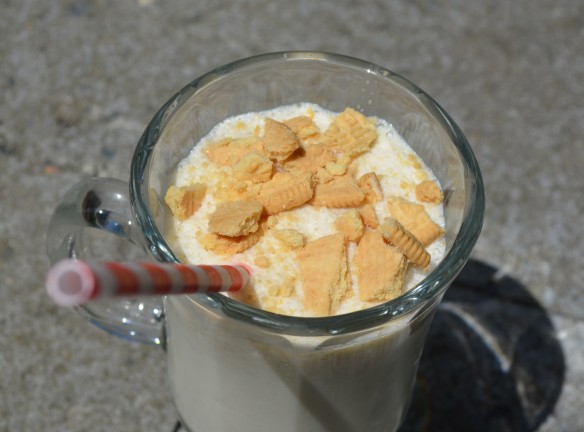 I think this picture screams, "Drink me!"