Blueberry Kolaches
As promised yesterday, here are my sweet kolaches, filled with blueberry jam, some freshly mashed blueberries, and a few larger berry chunks for good measure, rounded off with a delicious streusel topping. You can use any fruit and fruit preserves of your choice, but this is what I had on hand, so this is what I used.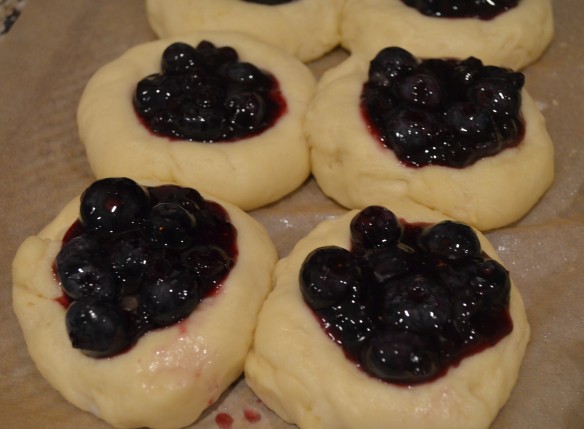 Basically you follow the same steps as the savory kolaches and use the same dough, except that instead of covering the filling, you leave it open and exposed like your standard Danish and you drizzle a mixture of of streusel on top before you bake. To make the streusel, combine equal parts flour and granulated sugar (1/4 cup of each should be sufficient) with two tablespoons of cold butter cut into small pieces. If you use apricots or peaches, a little bit of cinnamon would be an excellent addition as well.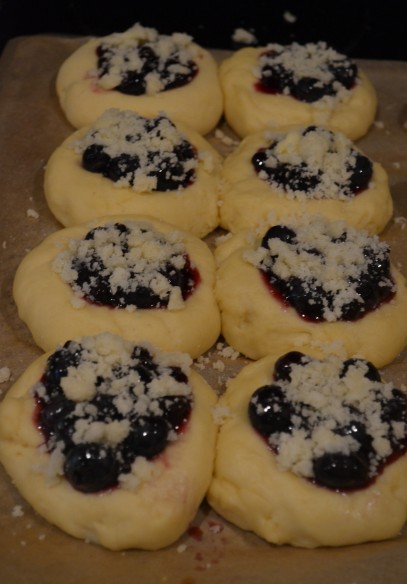 My one note on sweet kolaches is to make the impressions on these very deep, so that all of the filling doesn't spill out during baking. It will keep your kolaches much prettier than mine. I had blueberries oozing out everywhere on to the baking sheet.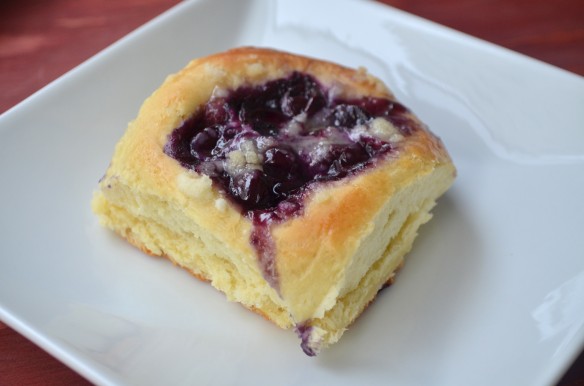 Bake the kolaches just as you would savory kolaches— 25 minutes at 375°. I really liked making two kinds and having one of each kind for breakfast. Be forewarned that if you make these, you might become addicted and miss the cuisine of Texas even further.