Proscuitto Wrapped Sea Bass & Tomato-Peach Panzanella
I feel a little stalkerish talking about so many recipes from one particular blog, but this tomato-peach panzanella (topped with fresh mozzarella) and proscuitto-wrapped roasted sea bass from 20 Something Cupcakes sounded too delicious not to try.
The Chilean sea bass simply cooked with a little butter, surrounded by the proscuitto is delicious and elegant, and the flavor of the sea bass really reminded us of lobster. We had to be careful with our cooking times because our two pieces of fish were very differently shaped and didn't cook the same at all.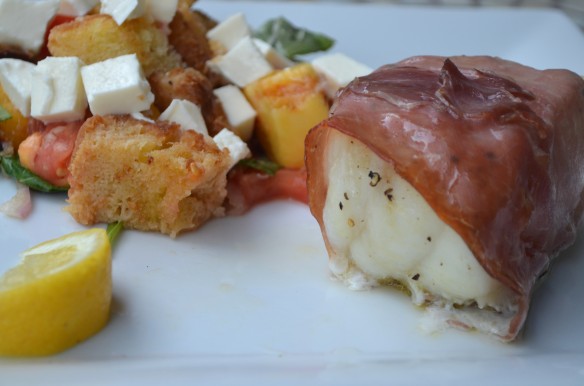 Dustin was apprehensive about tomatoes and peaches together, but he trusted me as always, and definitely went back for seconds. All of the flavors of these blended together so seamlessly, and now I'd definitely like to experiment with crafting some of my own panzanella recipes! I think Dustin was sold because of the toasted, olive-oil-soaked, crouton-like bread chunks!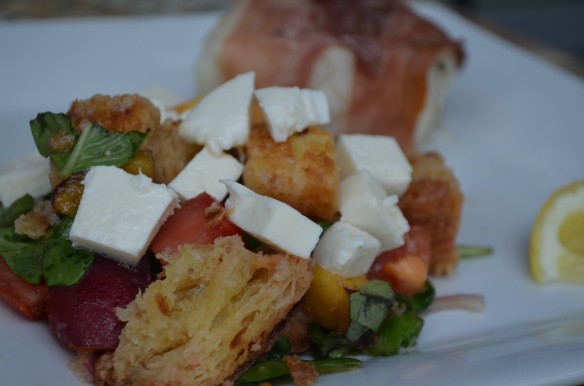 Not much else to say today, except that this is an end-of-summer dish not to be missed!