Smoked Salmon Caprese + Pesto Roasted Potatoes
Roasted potatoes and pesto are a match made in heaven, and the only thing this recipe requires is a little time. All you need to do is parboil some cubed potatoes for 8-9 minutes then place on a baking sheet covered in olive oil in a 425° oven for 45 minutes, and you have perfectly roasted poatatoes. And yes they are perfect. Dustin even admitted so, and he is a potato connoisseur, who loves potatoes in pretty much any form, and nearly always gets them at restaurants, breakfast, lunch or dinner.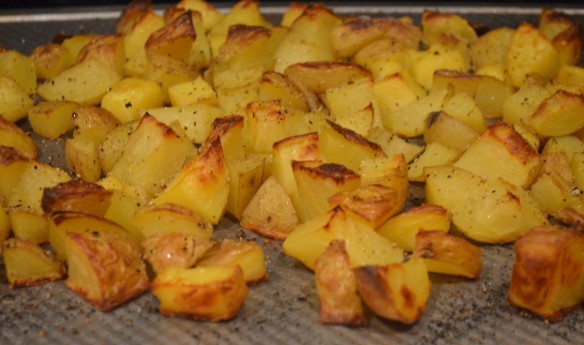 Then make a simple pesto and toss the potatoes in the pesto. Viola, pesto roasted potatoes.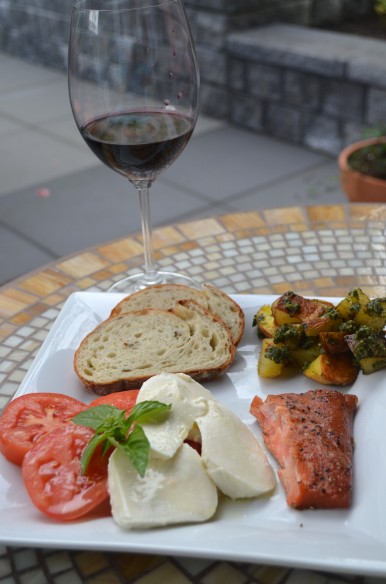 We made a tapas style dinner modeled after a caprese salad. We ate freshly sliced mozarella, basil leaves, basil-infused olive oil, and fresh potato bread alongside smoked salmon. All of the flavors went together so well, and since only the potatoes required any cooking, this meal comes together quite easily.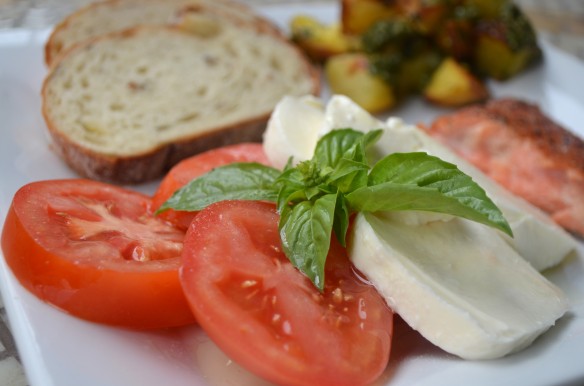 This was my favorite photo. It just looks really fresh to me. It also reminds me that I want to make an heirloom tomato caprese salad while the tomatoes are still ripe. Better get on that since Labor Day has already come and gone!