Beer Pasta and Marinara
This may look like boring pasta covered in boring marinara, but trust me, this basic dish is far from boring because both the homemade, completely-from-scratch pasta and marinara sauce are made with beer— locally based Pyramid Hefeweizen!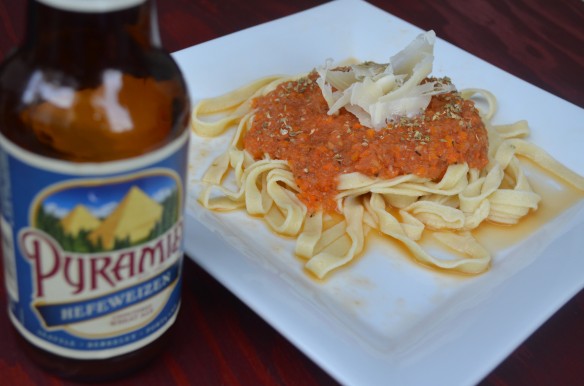 These recipes seemed like a fun way to spice up a very basic dish, and although my marinara sauce was a little too runny, I was very pleased with how everything turned out— especially the pasta! We are really loving making our own pasta from scratch— with some kind of twist each time, it's quickly become a staple on our weekly menu. This time around, the beer was a fun experiment, but now I'm currently looking for inspiration for next time...