Chicken Shawarma
October 18th this year was our five year anniversary of dating, and Erin was arriving home from her trip to Texas. I decided to recreate our first dinner together (sort of). On that now fateful night, I took Erin to a little Mediterranean restaurant near the movie theater called Skewers. Being the frugal date she was, she insisted on ordering chicken and rice off the kids' menu. Well, in five years I have managed to convince Erin to venture just a bit further from the kids' menu.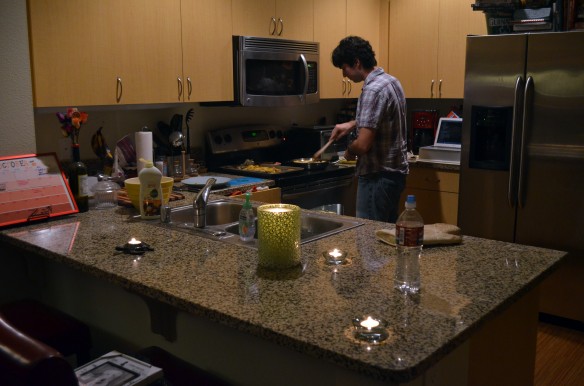 Instead of cooking up chicken and rice, I wanted to make one of Skewer's more popular adult menu dishes: chicken shawarama, which we ate there many times afterward. After plenty a google, I came across this great writeup on The Shiksa. I also wanted to make my own pita bread to really celebrate the magnitude of five years with this wonderful girl. My pita search led me to this gem at Smitten Kitchen.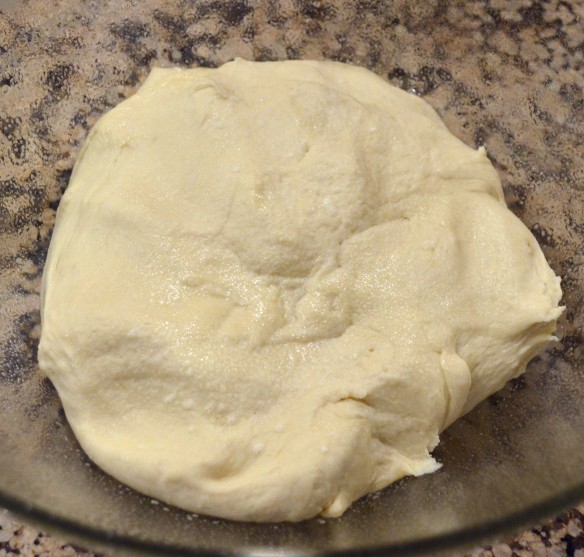 I made the dough the night before and let it rise for almost a day. In the mean time, I also ground up some hummus, and I also made a garlic sauce. It was essentially a garlic mayo, and it is absolutely critical to a good shawarma.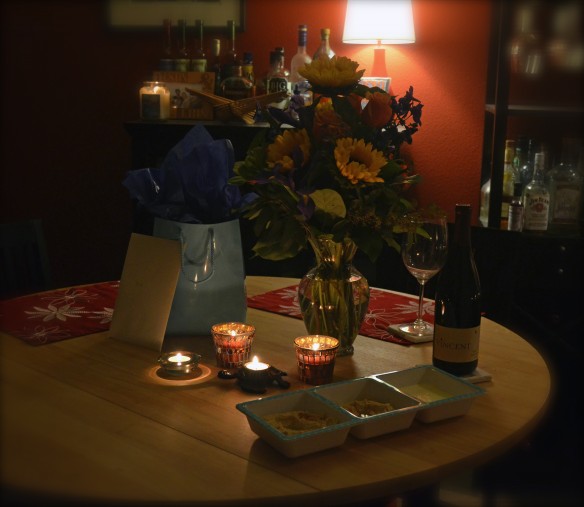 When the girl got home, I forced her to take a long shower, so I could finish up dinner and get the house all set up with her gift (a new Nikkor lens), candles, flowers, a nice bottle of wine, and all the yummy food.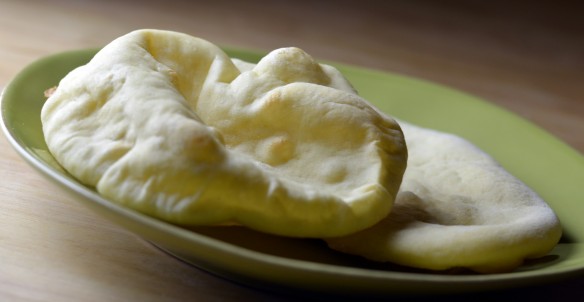 Everything came out perfectly, with the pita bread puffing up perfectly on my first attempt and tasting so delicious. The shawarma was also delicious, and we both talked and reminisced (and dipped chicken+pita in hummus+garlic sauce).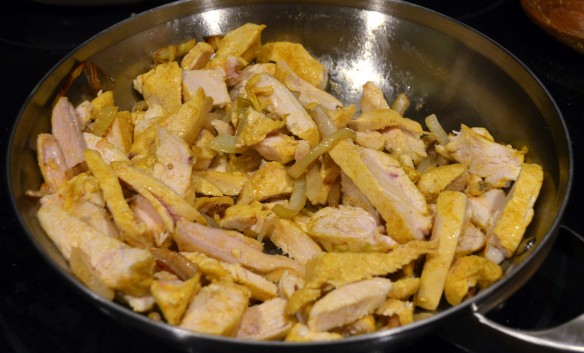 And for dessert, I whipped up one of our old traditional "super-fatty" desserts: chocolate brownie sundaes. This time, I made them with Belgian chocolate gelato, homemade brownies, homemade whipped cream, and Fran's Dark Chocolate Sauce. Outstanding!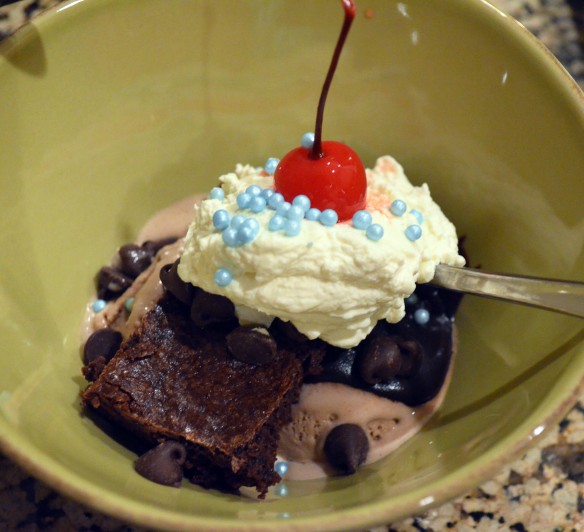 Bonnie didn't get to enjoy any of the yummy food (in fact she's on a pretty bland diet for her allergies), but she was really happy that her mom was back.