Hawaiian Sweet Rolls
I remember eating King's Hawaiian Sweet Rolls from the grocery store as a kid every once in awhile and thinking they were the best rolls I'd ever eaten because of that sweetness. Now that I've grown up and tasted a lot of good bread, I know those prepackaged rolls are most definitely not the best rolls ever, but I decided a homemade version of those sweet rolls would have to rank near the top of my favorite breads.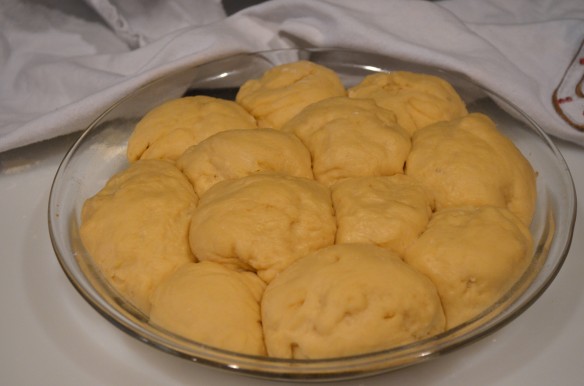 I hadn't thought about those rolls in years, but one day I accidentally stumbled across a copycat recipe for them, and lucky for me I had a container of pineapple juice in the fridge. It was pretty much a sign I should be making them. Instead of baking loaves as the original recipe called for, I tore the dough into balls to bake them into rolls.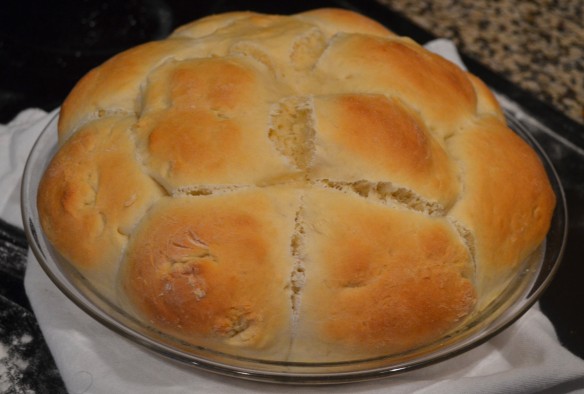 I used a pie dish to bake these rolls, but probably needed a bigger container seeing all the rising these rolls did. They were fighting each other for space. Some of the ones in the middle were a little underdone, so they had to cook a little longer, but I think in a larger baking dish, these would have cooked more evenly.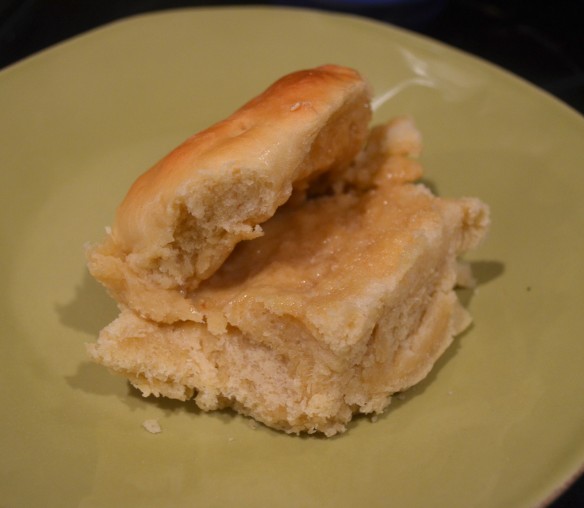 Serve with honey butter for a delicious accompaniment to any dinner and then eat the leftovers for breakfast the next morning!