Homemade Soft Pretzels and Pizza Stuffed Pretzel Bites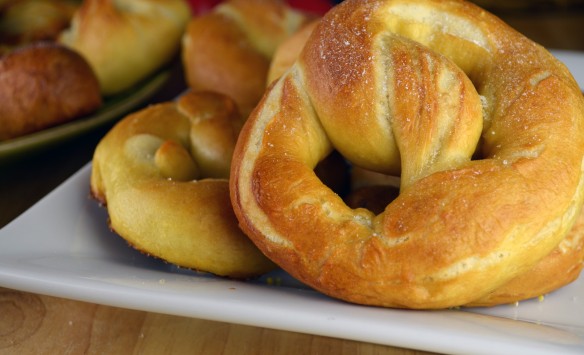 Okay, there is no way these pretzels can outshine the fresh-from-the-oven pretzels from Brave Horse Tavern. I'd need to buy some rye flour to even begin to compete. But these pretzels blow anything you can buy at a ballpark out of the water.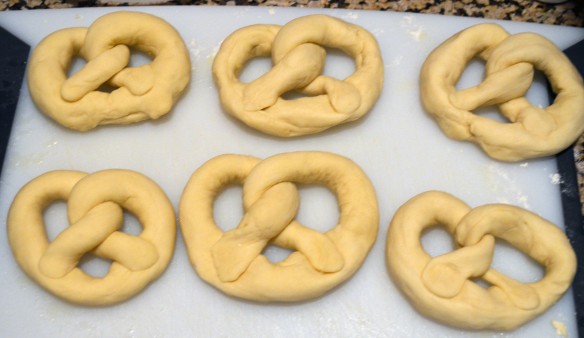 Here is a link to the recipe I used for the dough that has nice step-by-step instructions and pictures.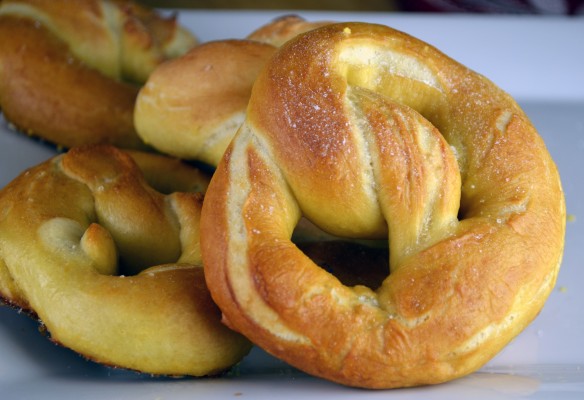 I used half of the dough to make plain pretzels topped with sea salt, but I used the other half to make pizza stuffed pretzel bites. I used the dough equivalent required to make one regular pretzel to make two pizza pretzel bites. Instead of forming them into a pretzel shape, I rolled the dough into a ball, then flattened it before adding a slice of pepperoni and as much shredded mozzarella as I could fit in, then pinching all of the ends together to form a ball. I used the same boiling and baking process as the regular pretzels.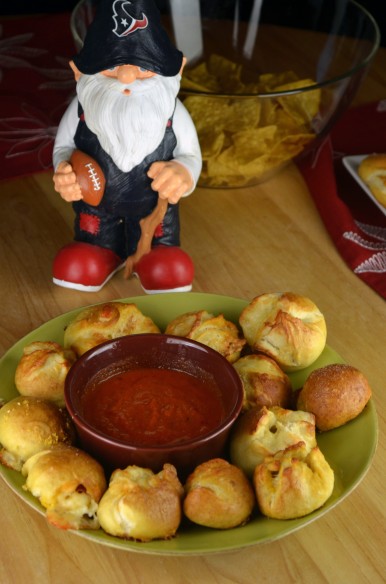 The regular pretzels are a great vehicle on which to serve many kinds of dips, and the pizza pretzel bites taste great dipped in marinara sauce. Dustin said they reminded him of something that he used to get from Double Dave's. I think they are a lot better than those microwavable pizza bites you can buy from the grocery store. Next time we are having a football-watching party, I think I'll try stuffing the pretzels with something else equally delicious for a different spin on this recipe!