Light Chicken Alfredo Pizza
Right before I left for Houston, we went on a pizza making spree. Here is the first one we made— a chicken alfredo pizza. Instead of tomato sauce, we used alfredo sauce as a base (a low-fat version to keep it healthier), and then we topped with a little bit of mozzarella, shredded chicken, chopped spinach and Kalamata olives.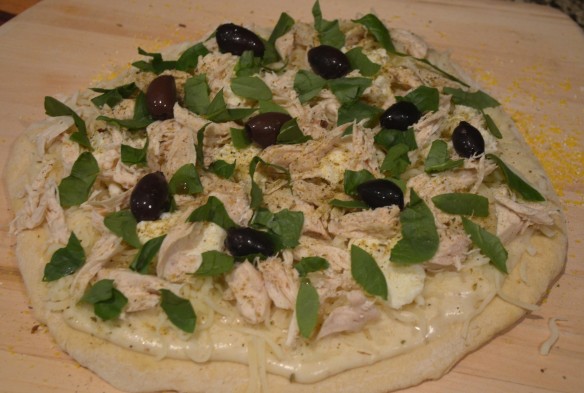 We made our own dough and cooked our own chicken, but this could be a really fast dinner if you make the sauce ahead of time, buy pre-made pizza dough, and use leftover or rotisserie chicken.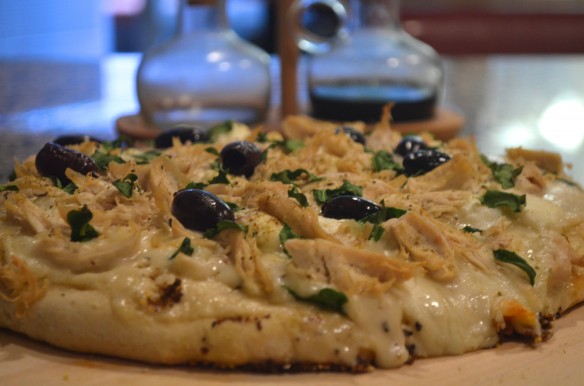 This pizza taste just like chicken alfredo except sitting on a thick and chewy pizza crust instead of noodles!