Quinoa Stuffed 'Jack-o'-Lantern' Peppers
Happy Halloween!
Instead of carving pumpkins for Halloween, Dustin and I carved bell peppers instead! Dustin used a sharp paring knife to cut out eyes, a nose, and a mouth for our Jack-o-Lantern peppers.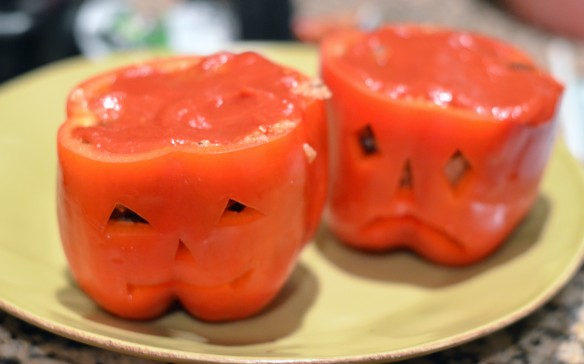 For the stuffing we used a mixture of quinoa, black beans, chopped onion, tomato, hatch chiles, shredded cheese, and a blend of Mexican spices. We spread a little tomato sauce on top followed by a layer of more cheese. We baked the peppers for 25 minutes at 375° until they softened up slightly.
A nice, healthy Halloween dinner to leave room for extra candy!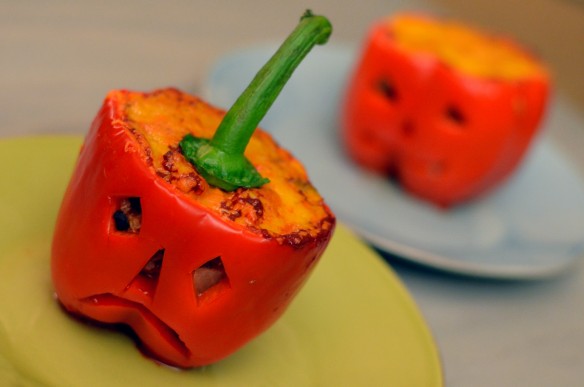 We added back the stem to the top, so they looked legit. I ate the happy Jack-O-Lantern while the boy had the evil/sad one.