Spooky Pizza
It's that time of year, where the ghouls, ghosts, goblins, and creepy spiders are on the prowl... on our pizza. Erin found some excellent inspiration for Halloween-themed pizzas while browsing foodgawker. Here's our attempt at such a delicious and spooky treat.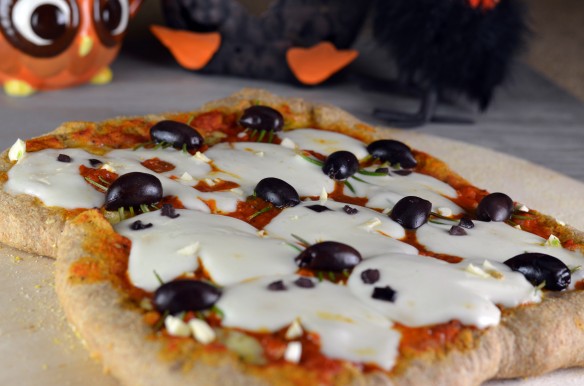 A mozzarella stuffed crust pizza (whole-wheat + garlic powder) with tangy tomato sauce, fresh mozzarella shaped into ghosts, chopped garlic, sea salt, and icky spiders formed from Kalamata olives and rosemary.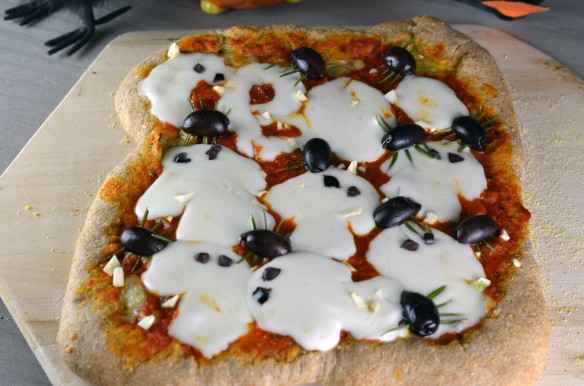 We even spelled out BOO!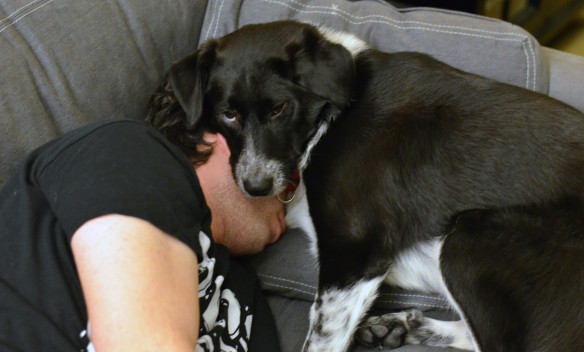 And here's our little Boo Booger sleeping on her spot.