2 AM Burger
There's a burger on the menu at Rock Bottom Brewery called the 2 AM Burger with American cheese, bacon, hashbrowns and a fried egg, all the elements you might expect to see on a breakfast menu. Our friend ordered the burger one time and just gave it a "meh" review, but the concept sounded good to me and stuck with me for quite awhile. For brunch last weekend, we made our own fancy version of the 2 AM Burger with high quality ingredients— Kobe beef, thick slab bacon from a Seattle meat market, sliced Havarti cheese, farm fresh fried eggs, and hash browns (unfortunately frozen, but maybe one day we'll learn how to make our own) on bakery ciabatta buns.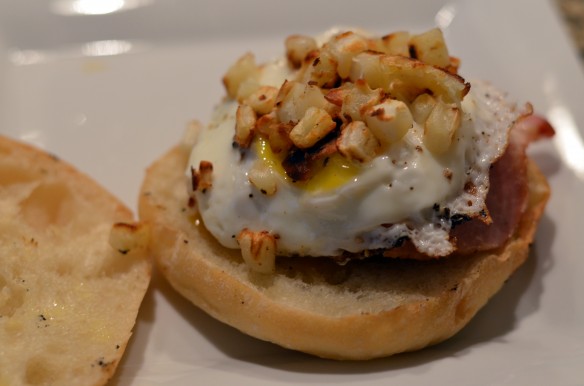 Despite the fact that it was about 40° outside, it was actually beautiful and sunny out here so we turned on the grill to make these burgers. Makes me miss the summer.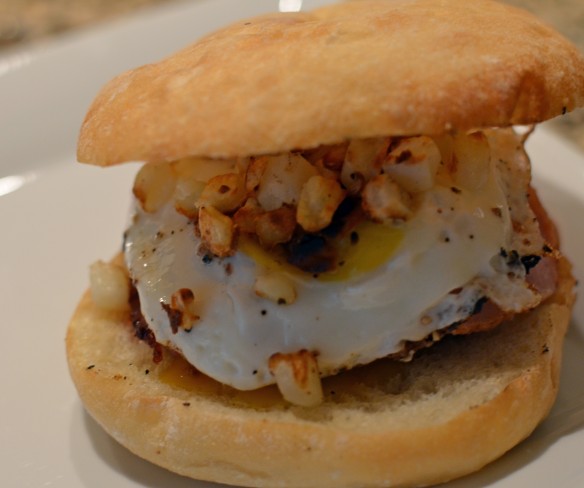 These burgers were ultra juicy and ultra fatty in the absolutely best possible way. It worked great as a brunch, but would also be a great breakfast-for-dinner meal, although not the type of thing you can eat on a regular basis without having to log extra time at the gym and feeling a little guilty about yourself!