Fried Sage Meatballs + Blue Cheese Avocado Dip
No football for us today as a result of our Thanksgiving victory!
But for one of the earlier Texans game this season, we decided to try our hand at a bit of deep frying. We had our Italian friend over to watch, so we wanted to incorporate a bit of Italian cuisine in too. So, deep fried meatballs! There was a yummy looking recipe in Bon Appetit with sage and ricotta that we followed.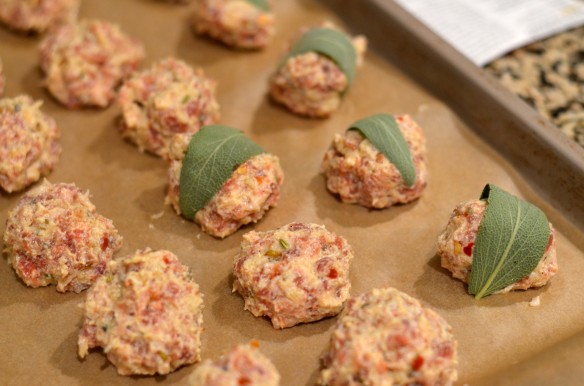 We followed the recipe exactly (except for substituting part-skim ricotta for the whole-milk ricotta) and couldn't have been happier. Wrapping each meatball with sage really amped up the spice and gave a unique and crunchy texture addition.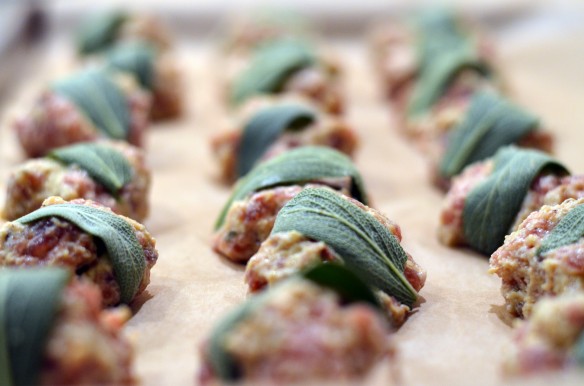 The deep frying came out well (without too much of a mess), and nothing dangerous occurred (unlike our last attempt). The meatballs came out perfectly golden brown, and all of us couldn't help but dunk these puppies in marinara and shovel them down.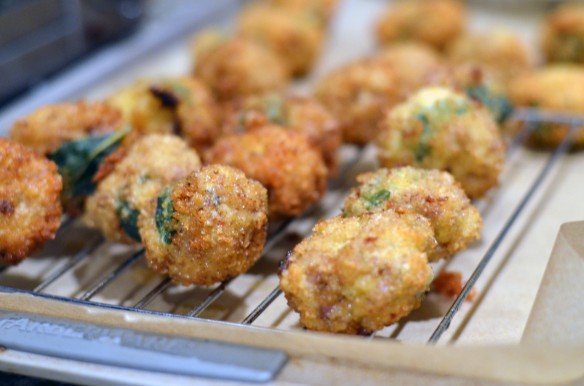 For the same meal we also whipped up a tasty dip. We combined 1 avocado, 1/2 cup of low-fat sour cream, 1/2 cup of non-fat greek yogurt, 1/4 cup of blue cheese, the juice of half a lemon, and salt & pepper in the food processor and pureéd it until smooth. What a delicious dish for dipping crackers and chips.