Sweet Potato and Ginger Muffins
Even though sweet potato puree is very reminiscent of pumpkin puree, which I love in baked goods, I had never thought to put it into a muffin. I've been saving this recipe for a cool, fall week in Seattle ever since I saw this recipe for sweet potato muffins in my Good To The Grain cookbook last summer. I added ginger because I love the flavor and omitted the dates from the original recipe and upped the sugar as a result, but these muffins are still only subtly sweet and perfect for breakfast without feeling like you are eating a cupcake (even though that is good too)! Plus, they are relatively healthy and filling—perfect for a quick weekday breakfast or as part of a bigger weekend brunch.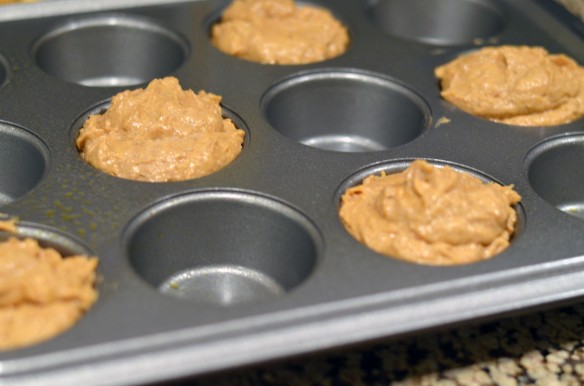 My muffins came out of the oven with perfect rounded domes, but soon deflated to flat, not-so-beautiful looking muffins perhaps as a result of some of my alterations. Nonetheless we devoured pretty much the whole batch over the next few days.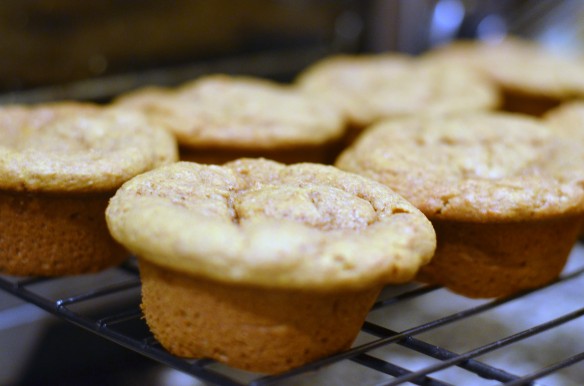 Sweet Potato and Ginger Muffins
adapted from Kim Boyce's Good to the Grain; makes 10-12 muffins
3/4 lb sweet potatoes (~2 medium potatoes)
1/4 cup butter, softened
1/4 cup granulated sugar
1/2 cup brown sugar, packed
1 cup all purpose flour
1 cup whole wheat flour
1 teaspoon baking powder
1/2 teaspoon baking soda
1/2 teaspoon salt
1 tablespoon cinnamon
1/2 teaspoon nutmeg
1 teaspoon ginger
1/2 teaspoon allspice
1 cup buttermilk
1/4 cup sour cream
1/4 cup unsweetened applesauce
1 teaspoon vanilla extract
1 egg
non-stick spray
Roast the sweet potatoes in the oven at 400° for an hour until they are tender to the touch and browned. Set aside to cool. Turn the oven down to 350°.
Sift together the flours, baking powder, baking soda, salt, cinnamon, nutmeg, ginger, and allspice in a medium bowl.
In a small bowl, combine buttermilk, sour cream, applesauce, and vanilla.
Peel the skin from the sweet potatoes and discard. Mash the sweet potatoes in a small bowl.
In a large bowl, combine butter and sugars and cream with an electric mixer until smooth and fluffy.
Add in the egg and sweet potatoes and mix.
Alternately add in the buttermilk and flour mixtures until everything is just combined, being sure to scrape down the edges of the bowl.
Divide the batter between 10-12 muffin cups sprayed with non-stick spray and bake for 35 minutes or until toothpick inserted into the center comes out clean. These muffins taste best straight from the oven but will last another 2-3 days in an airtight container and taste great with a little melted butter topped with crunchy turbinado sugar.