Sweet Potato Gnocchi + Bolognese
We've had another gnocchi success! This time around with sweet potatoes. I've found that I absolutely love sweet potatoes, but I want them as the base of savory dishes like fries and gnocchi rather than sweet ones like candied yams. Pretty counterintuitive if you know me.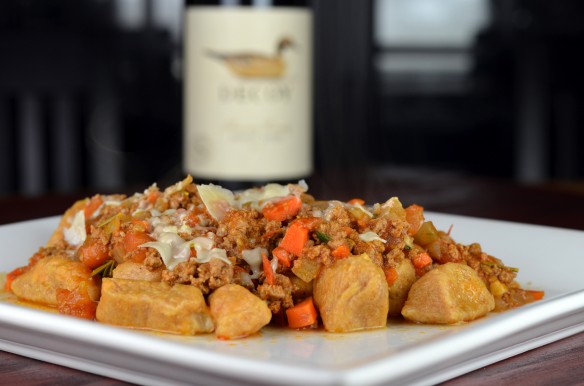 I saw this recipe from Running to the Kitchen for sweet potato gnocchi on foodgawker awhile back and really liked the idea of serving it with a bolognese sauce. I bookmarked the recipe to come back to when the weather got cooler, and finally that day has arrived. Dustin took charge of making the gnocchi, using whole wheat flour in place of the other flours in the recipe, and I made the bolognese sauce with extra tomato paste because we wanted a little bit thinner sauce. The texture of the gnocchi was perfect, so from now on I think I will designate Dustin as the official gnocchi maker and have him make it for me all of the time!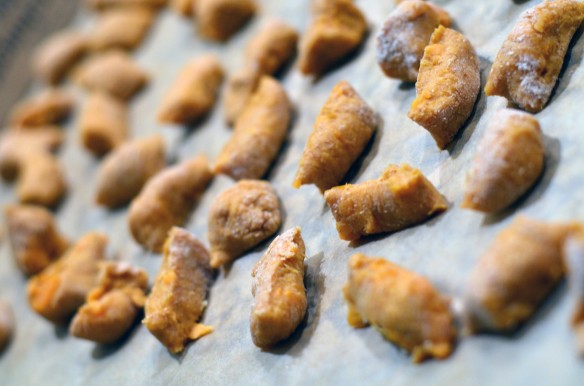 We didn't cook all of the gnocchi at once, so I stored it in the fridge and made it up fresh for lunch the next day with a little bit of crumbled blue cheese, and it was just as tasty.
Definitely a winner for the fall months!