Mini Corn Dog Muffins
The end of the year means the important part of football season has arrived. Between college bowl games and the NFL playoffs there are plenty of games to keep a fan like me occupied! Especially since the Texans will get to play a role! Beat those Colts again today!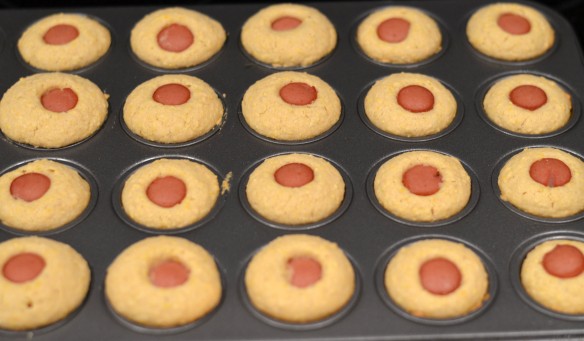 Dustin and I love making a variety of appetizers for game day when we watch at home and then combining them all together for a hodge-podge meal of sorts. It's definitely one of our favorite ways to eat.
I think these mini corn dog muffins (recipe from Sweet Pea's Kitchen, which was inspired by Iowa Girl Eats) are absolutely adorable, easy to make, and quite possibly the perfect football watching food. Plus they are baked, not fried! They may or may not be the original reasoning behind my purchase of a mini muffin pan. Totally worth the investment and the trouble of finding storage space for yet another pan in an apartment with limited kitchen space, by the way!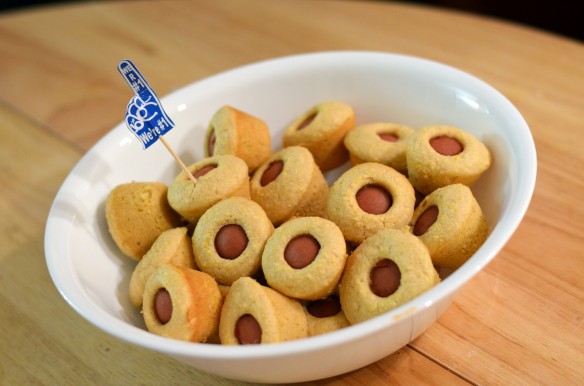 I followed the cornbread part of the recipe exactly, and used turkey franks in the middle. Instead of mustard, we dipped the corn dogs in ketchup and blue cheese dressing. Oh so good!
These would be great for a crowd and do not take very long to make at all. In fact, we could get up leisurely an hour before the game and have these ready to go for a 10AM kickoff (since that's when all of the games start when you live on the west coast).
We're totally ready for some football here!