Sausage Balls
The only savory food connection I have with Christmas day are these sausage balls. Every year my Grandma sits them out on Christmas day, and I plan to just eat a couple, but I end up eating enough to be my meal.
Sausage balls are super easy to make with Bisquick, cheese, and ground sausage being basically the only ingredients, although I added my own twist of smoked paprika, onion powder, and garlic powder (plus salt and pepper) to spice them up a little bit. I made them healthier by using reduced fat sausage, reduced fat cheddar cheese, and Biquick Healthy Heart Smart mix. Use your hands to mix one pound of ground sausage, 1 1/3 cups of Bisquick, one 8 ounce block of cheddar cheese, and desired amount of spices, roll into balls, and bake in the oven for 25 minutes at 350°.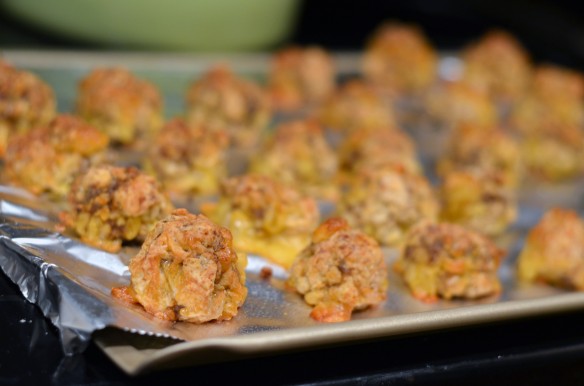 You can make sausage ball without the Bisquick mix, but that lose that sense of nostalgia, so this is one of the few exceptions where I'll use more processed ingredients instead of making things purely from scratch.
We snacked on these as appetizers before our Christmas dinner and ate them for breakfast the next day. They reminded me of Christmas back home in Texas!