Broccoli, Cheese & Quinoa Casserole
One of my favorite foods when I was young was cheesy broccoli and rice casserole. For some reason when I got a little older, I decided I didn't like it. Maybe because the word broccoli was included. But when I gave it a try again after dropping my picky eating habits, it quickly became one of my go-to comfort foods when I'd see it at a restaurant.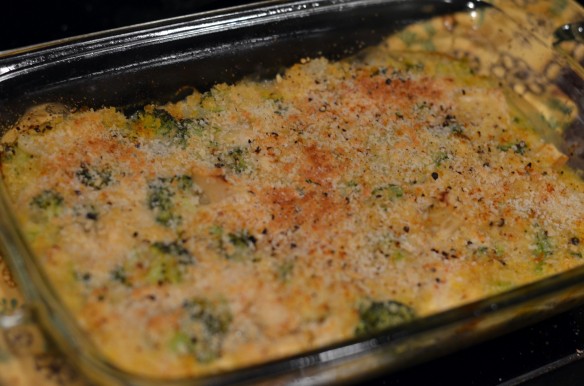 I've been thinking of creating an at-home version for awhile, but most recipes I found to give me that nostalgic taste involved popping open a can of cream of mushroom soup or melting a block of Velveeta or something equally processed. Eww. I set out to find something a little healthier, and in doing so, stumbled across this recipe from Annie's Eats that replaced the rice with quinoa. This casserole has all the healthy components you need in a meal baked into one casserole.
In the future I think I'll remove the chicken and find a way to scale the recipe down to serve it as a side dish. With just two people eating this meal, we had a ton of leftovers.
This is definitely a recipe to try if you are working to eat healthy or lose weight, but have a penchant for cheesy casseroles!