Butter Chicken
We've been on an Indian kick lately. Here we're making Butter Chicken. We also will post about our Samosas soon. And a Curried Chicken Salad is also in the pipeline. Today's dish is a wonderful Indian staple with beautiful spices, delectable chicken, and a wonderful sauce to spoon up your rice or naan with. I followed a recipe for Butter Chicken that seemed fairly easy and looked tasty. Although it was not restaurant quality, we were extremely pleased.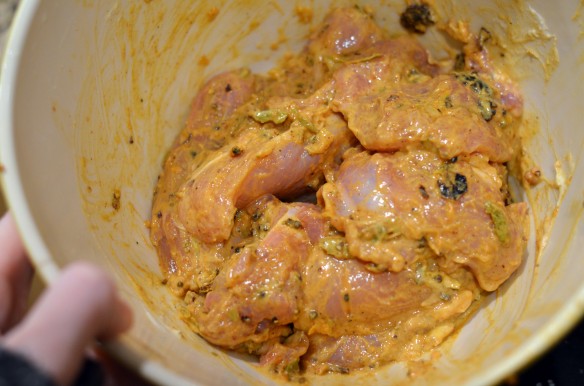 During the meal we encountered a few mistakes. First, our rice burned at the bottom. It never fails to amaze me that we can cook wacky, crazy dishes to perfection and yet cannot for the life of us consistently cook plain old rice. Secondly, our immersion blender sorta failed at blending the sauce. It most likely was that we used a larger pan than we should have, and the sauce wasn't deep enough. Next time, we'll just toss it all in the real blender or use a smaller pot.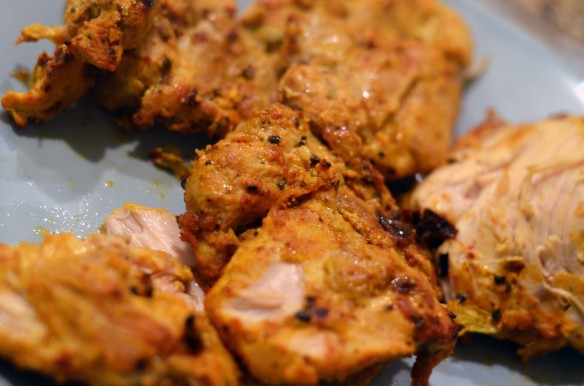 Finally, I made the fatal error of grabbing cardamom for coriander. The paste we coated the chicken in was littered with cardamom shells that never have been there in the first place! Oh well, that's what being a chef is all about. Making mistakes and learning from them. And sometimes a mistake makes something beautiful and unique all on accident. This time, not so much.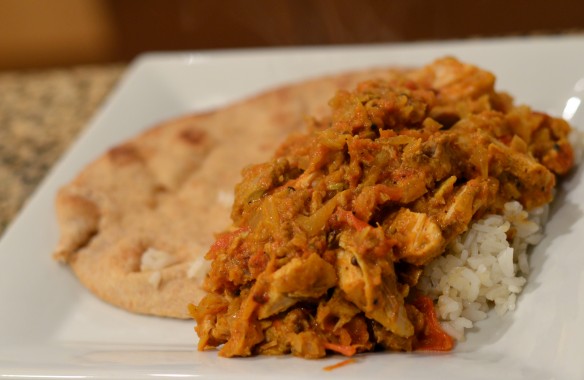 We'll need to give this one another go, but we are itching to try our hand at even more Indian dishes.