Simple Challah Loaf
Our apartment smelled so freaking good yesterday. For hours and hours. Because of this challah recipe from Smitten Kitchen via Joe Nathan. I really think it might compete for the best challah. The texture was exactly like what I'd expect from a bakery-bought loaf— but waaaay bigger. This was one enormous loaf of bread.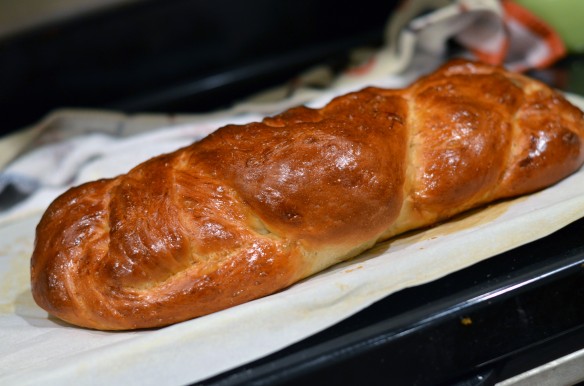 Slightly sweet Jewish egg bread, similar to brioche (but made with oil instead of butter), challah is always a favorite of mine for sandwiches, and of course French Toast.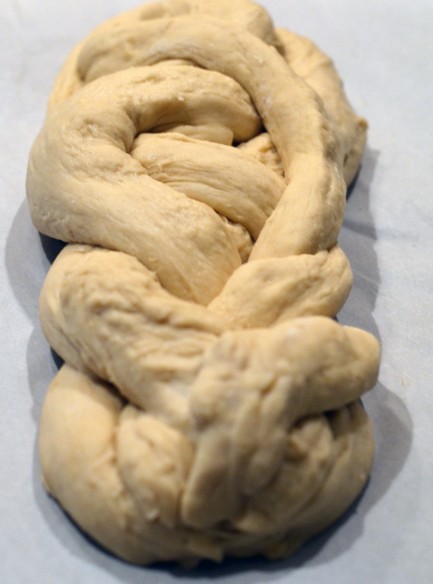 We didn't buy bread to make sandwiches for lunch this week, so I thought it would be a good week to finally pull the trigger and bake challah. My braiding didn't end up looking perfect. I don't know why I ever thought it would considering I can't braid hair very well either, but it still looked alright and tasted even better. I think the double egg wash and allowing the yeasted dough to rise in the fridge really helped the texture and flavor. We couldn't help but dig into the loaf the evening I made it, even though we planned to make fried egg and bacon breakfast sandwiches the next morning. Dustin absolutely raved about it.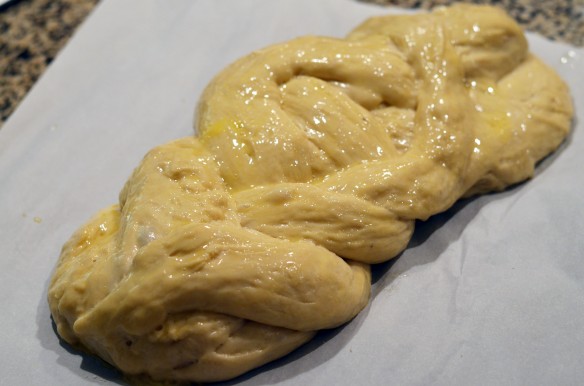 I will totally be making this again, in addition to trying out my hand at brioche. I have found making yeasted bread is a great stress relief for reading research articles. Start working on the dough, read for an hour, mess with dough and let it rise. Repeat this cycle until the bread is baked. You should definitely check out the original recipe and try it out for yourself.