Buffalo Chicken Cannoli
A savory, buffalo chicken cannoli? Yes, it sounds a little weird, but it's delicious. If the word cannoli for dinner weirds you out, think of it as a giant buffalo chicken flauta. Basically it's cooked chicken (made super easy by using rotisserie chicken from Costco), mayonnaise, blue cheese, and Frank's hot sauce stuffed inside a fried tortilla.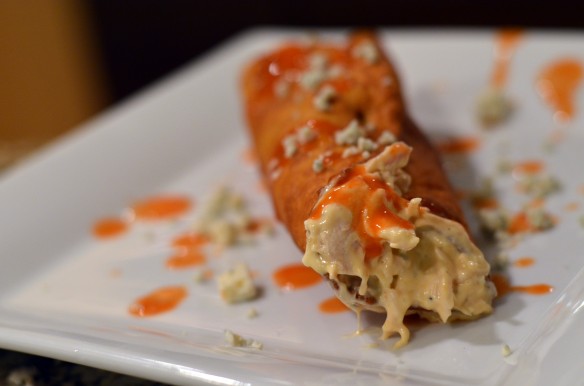 We are getting so much braver frying things. I feel this is about to get dangerous for our stomachs.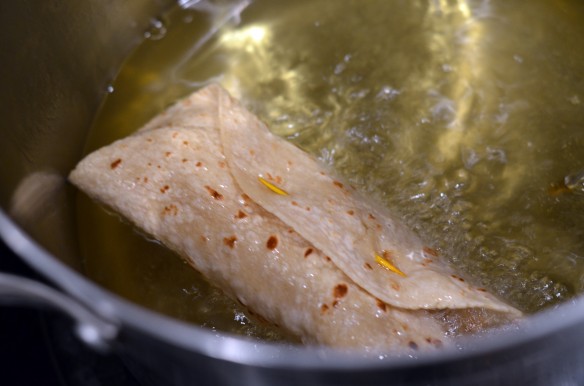 We pinned the tortillas together with toothpicks, then fried them in oil until they browned and puffed up. We then let them cool, at which point they got super crispy. We used a spoon to put the filling in the middle, but we found that a knife was more effective for getting the buffalo chicken goodness into the middle. There were a few places where the tortilla got really puffed up and made them difficult to stuff, but we were able to manage by pushing those areas down once they were cooled.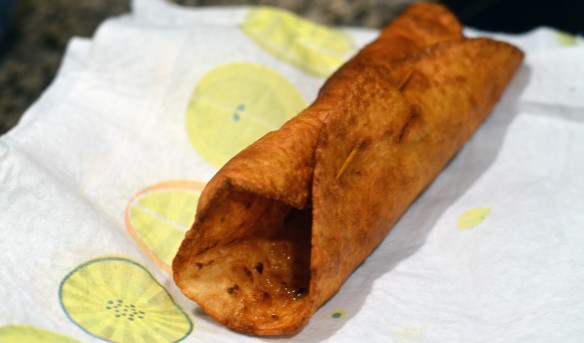 The original recipe calls for appetizer sized versions, but we used large tortillas and made them for dinner. You can serve them with a side salad, but let's be honest, that's not really our style. We didn't even include the celery inside the tortilla.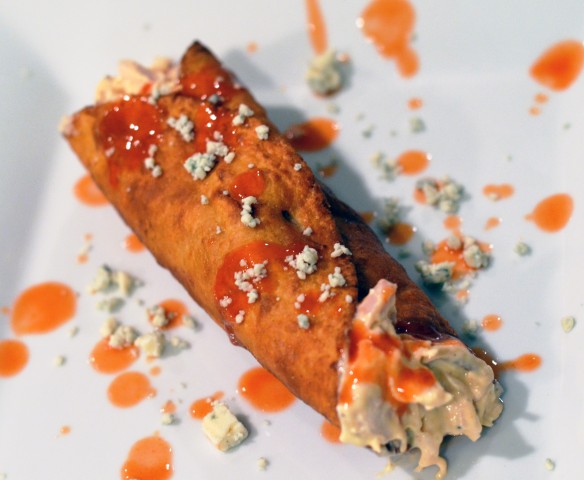 Leftovers that don't fit in a tortilla make an extra tasty buffalo chicken salad sandwich!