Homemade Taco Bowls with Avocado Buttermilk Ranch Dressing
When I described this meal to a coworker, all I got was, "So, I can basically go to Chipotle and get that." Yeah, Mark, you can go to Chipotle and get this amazing homemade creation that fulfills every Mexican craving inside your soul, longing for that Tex-Mex flavor.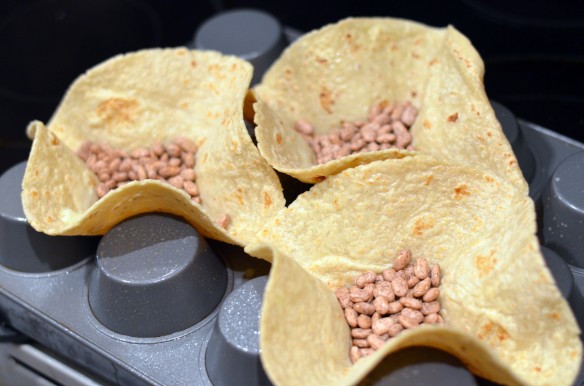 Taco bowls fall into that category of 'never would have made before Erin.' It seems like that list is getting pretty HUGE. For instructions on how to make, see the bottom of the post.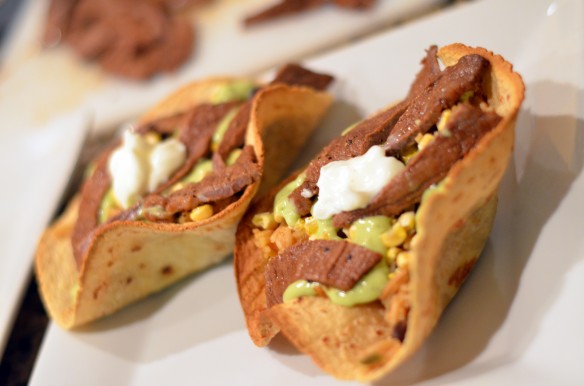 I seared up some thin skirt steak on the cast iron skillet (about 20-30 seconds per side) and we tossed that on top of mexican rice, tomatoes, black beans, sweet dried corn, sour cream stuffed inside of homemade taco shells. To finish it all off, we drizzled (well, Erin might have drizzled; I probably soaked) our bowls with homemade Avocado Buttermilk Ranch Dressing.
Avocado Buttermilk Ranch Dressing
1 large, ripe avocado
1 cup low-fat buttermilk
1/4 cup low-fat mayonnaise
2 teaspoons garlic powder
2 teaspoons onion powder
sprinkle of dried parsley
sprinkle of dried rosemary
freshly ground salt and pepper to taste
Place all ingredients in a food processor and blend until smooth. Dressing will be quite thick. Can be made earlier in the day and stored in the fridge.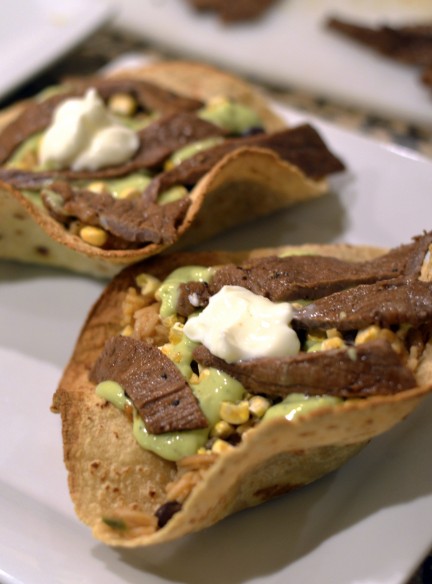 "Where's my taco bowl?"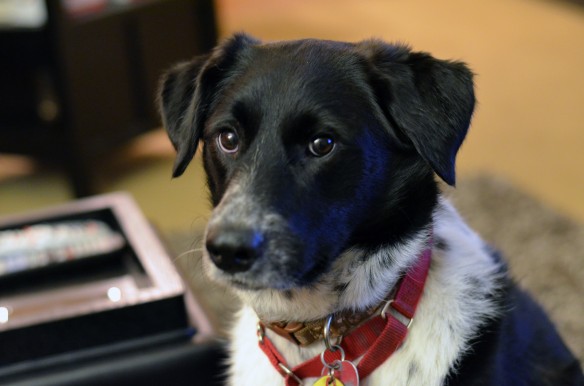 To make homemade taco shells (from eHow):
Preheat oven to 375°.
Warm dampened tortillas (corn or flour) in the microwave until soft and pliable.
Spray each tortilla with non-stick cooking spray.
Turn muffin tin upside down and press the tortilla between inverted cavities (use beans to weigh the tortilla down and keep its shape).
Bake in the oven for 15 minutes or until hard and crispy.