Grilled Tumbo Tuna with Strawberry Avocado Salsa
I made Dustin a believer in strawberry citrus salsas. We wanted a healthy, colorful dinner, and this dish really fit the bill.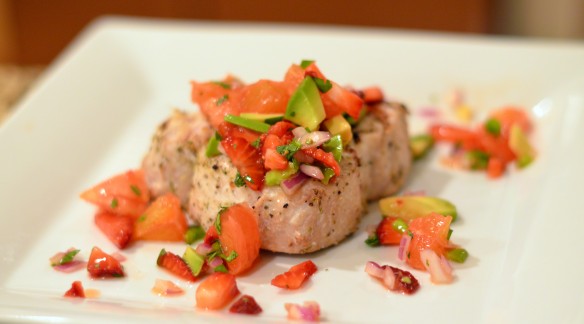 The salsa we created was a mixture of a handful of chopped strawberries, two small mango oranges, half an avocado, 1/4 of a large red onion, 1/2 of a seeded jalapeño, the juice of half a lime, plus liberal salt. Adding onion and jalapeño to fruit doesn't sound particularly appealing to me, but somehow the flavors just work, especially on top of grilled fish.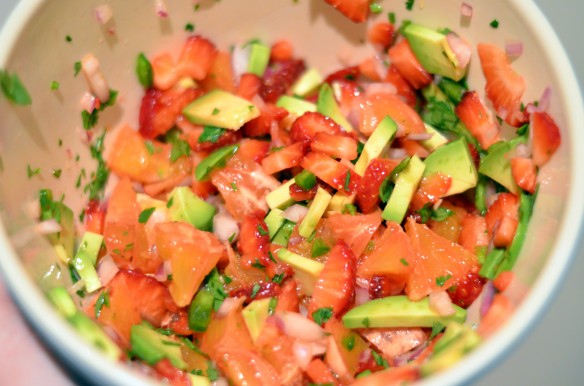 We grilled some fresh Tumbo tuna steaks (Hawaiian albacore) outside on our patio with a little bit of salt, pepper, and the Mural of Flavor seasoning from Penzey's we got as a free sample not too long ago. The weather wasn't quite perfect for grilling, but we are willing summer to arrive, so we heated up the grill anyway.
Can't wait for better weather to arrive!