Lemon Sugar Cookies
In case you haven't heard the news...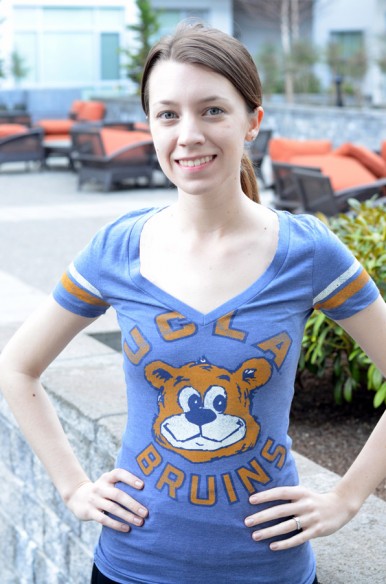 I am officially a Bruin. Dustin and I will be moving down to sunny Los Angeles, California later this year, so you'll have to imagine the "w" in wafoodie becoming an "l"! Choosing UCLA was probably the most difficult choice I've ever made, but now I am glad everything is finalized, and I can start getting excited about living near the beach! Despite what I'm sure will be fewer posts once I'm a grad student, expect to see more ice cream posts!
While all of this decision making was going on, we got a quick spell of really nice weather that culminated with the most perfect weather day you can imagine on Easter Sunday. It was sunny and a perfect 70º outside. The nice weather quickly dissipated and it went back to being cloudy, although not quite as cold as it was before, so hopefully that means we are in for the permanent arrival of nice weather soon.
In honor of that little slice of brightness we got a few days ago, I wanted to make something that tasted equally bright and sunny to take to Dustin's team + spouse lunch this week where I'd get to meet all of Dustin's coworkers I've been baking for during the last months. The flavor of lemon immediately popped into my head. Soft and fluffy, lemon sugar cookies is what I had in mind.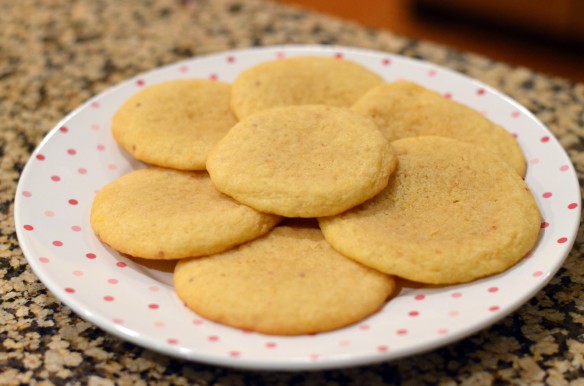 A quick search led me to Cooking Classy where I decided to make these lemon cookies minus the glaze to keep it simple.
Lemon Sugar Cookies
yields ~2 dozen cookies
3/4 cup unsalted butter, softened
1 1/4 cups granulated sugar
1 large egg + 1 egg yolk
juice from one large lemon
2 tablespoons lemon zest
2 teaspoons vanilla extract
2 cups + 2 tablespoons all purpose flour
1 tablespoon cornstarch
1 teaspoon baking soda
1/2 teaspoon salt
Cream together the butter and sugar in a large bowl with a hand mixer for several minutes until light and fluffy.
Add in the egg and yolk one at a time and mix.
Add in lemon juice, zest, vanilla extract, and continue to mix.
In a medium sized bowl sift together the flour, cornstarch, baking soda, and salt.
Slowly add the dry mixture to the wet mixture, and mix until barely combined.
Allow the dough to sit in the fridge, covered with plastic wrap for an hour.
Before removing the dough from the fridge, preheat oven to 350º. Line two baking sheets with silicone baking mats (or parchment paper).
Use a cookie dough scoop to scoop tablespoons sized balls of dough onto the cookie sheet leaving at least 2" between each ball, as the cookies will spread.
Bake the cookies for 10 minutes. Allow to cool on pan for several minutes before transferring to a wire cooling rack. Store in an airtight container to keep cookies soft.
slightly adapted from Cooking Classy