Thin Mint Cookies 'n' Cream Ice Cream
I've been wanting to try the snickerdoodle ice cream flavor (a cinnamon ice cream with actual chunks of snickerdoodle cookie in it) at Bluebird Microcreamery, a small local ice cream producer here in Seattle ever since we went there towards the end of last summer. That first time, Dustin and I were sharing ice cream. Snickerdoodle didn't really match the other flavors scooped into our cup, so I decided to forgo the snickerdoodle. Little did I know that the next two times we'd go back, they'd have run out, much to my frustration. Dustin claims I threw a fit, but I swear I didn't.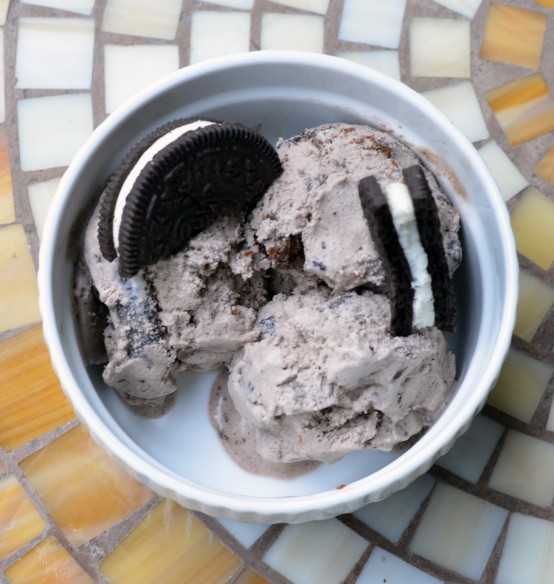 I decided "Screw them! I'm going to make my own ice cream!" I already had both Oreos and Thin Mints in the house with no other purpose than snacking, so I decided it wasn't worth making snickerdoodles when I could just use cookies I already had even if they weren't the correct flavor. I couldn't decide which cookie to use, so in the end I went with both!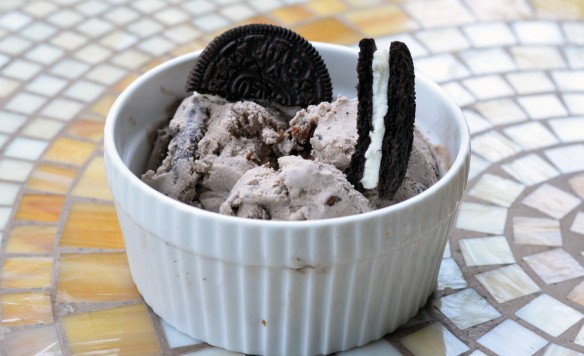 Thin Mint Cookies 'n' Cream Ice Cream
1 cup whole milk
2 cups heavy cream
1 vanilla bean, split down the middle
3/4 cup granulated sugar
1/2 teaspoon salt
10 Oreo cookies, crumbled
15 Thin Mint cookies, crumbled
In a large heavy-bottomed saucepan, combine the milk and cream over medium-high heat.
Add in the vanilla bean as well as the sugar and salt mixing until the sugar is dissolved.
Occasionally stir the mixture to make sure it doesn't burn. Just before it begins to boil, remove from the heat.
Remove the vanilla bean from the mixture, scraping the seeds from the inside and adding them back into the mixture.
Pour into a bowl, allow to come to room temperature, and then refrigerate for an hour or two until completely cold.
Churn in an ice cream maker according to instructions. Place the crumbled cookies into the machine with 5 minutes of churning time left (or 2-3 if you don't want your actual ice cream to get as dark).
Transfer to a freezer-safe container and freeze for at least 4 hours or overnight before eating.
Though there will be snickerdoodle ice cream in my future I can promise you.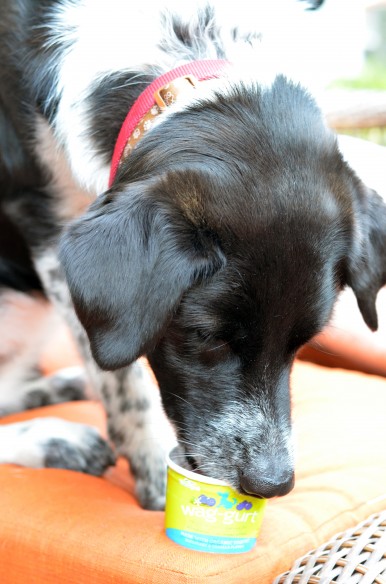 And Bonnie even got her share of doggie ice cream!