Mojito Slushies
I honestly think this might be the best mojito I've ever had, and you don't have to do any muddling. The blender does all the work for you. Plus, they are extra refreshing on a hot day since they are icy, like a frozen margarita. The texture reminded us of a slushy, so that's what we decided to name them. My only regret is that we didn't make a bigger batch, so we couldn't go back for seconds. I'd recommend at least doubling the batch!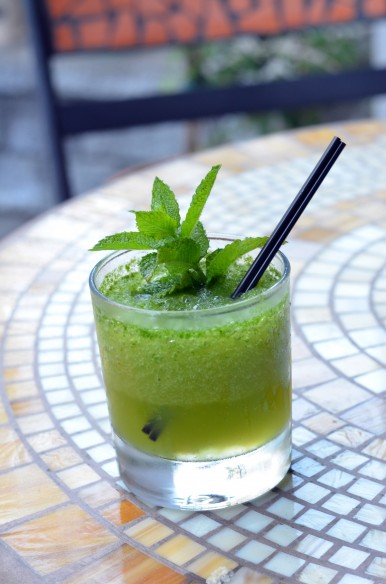 Mojito Slushies
slight adapted from FoodNetwork.com and Bobby Flay
1/4 cup simple syrup (equal parts sugar and water boiled together until sugar melts)
2 limes, juiced
12 fresh mint leaves, plus mint sprigs for garnish
4 ounces white rum
2 cups crushed ice
Combine all ingredients in a blender.
Pour into a chilled glass and serve with a sprig of mint.