S'mores Banana Milkshake
The latest version of my healthy milkshake that I've been making involves all the flavors of s'mores. I figured I might as well use up all of the graham crackers I have in the kitchen as well as those delicious smoked chocolate chips I've gushed about on here for so long.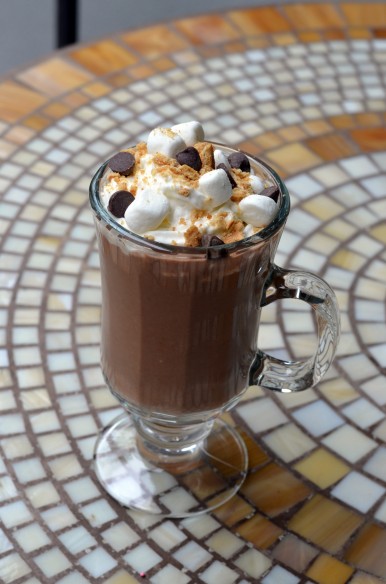 Not the most exciting of posts, but overall a pretty healthy treat when you want something sweet and refreshing.
S'mores Banana Milkshake
1 banana, sliced and frozen
1/2 cup vanilla yogurt
1 tablespoon unsweetened cocoa powder
2 tablespoons graham cracker, crumbled + more for topping
1/4 cup marshmallows
splash of milk, if needed
whipped cream, for topping
chocolate chips, for topping
Combine the banana, yogurt, cocoa powder, graham cracker crumbs, marshmallows, and splash of milk if needed, in the blender until milkshake-like texture is reached.
Pour into glass, top with whipped cream, chocolate chips, and graham cracker crumbles.